Six Senses Con Dao rewards those who make the 45-minute flight from Ho Chi Minh City, 60-minute flight from Can Tho or approximately 2-hour flight from Ha Noi, with a pristine beach, turquoise water and Vietnamese welcome. Nestled in an untouched corner of Con Dao Island, one of the best beach destinations in Vietnam, you will find 50 spacious private Villas and Residences. Each offers an infinity pool and spectacular ocean vista plus a host of water adventures, spa treatments and dining options to lure you from your sun lounger.
Resort Overview
An exclusive paradise awaits you at Six Senses Con Dao! Our 50 private Villas and Residences offer the perfect setting to unplug and connect with the natural world. Plan an exhilarating roster of activities or schedule nothing but enjoying the view.
Six Senses Con Dao Facilities & Services

Beaches & Pools
Every Villa & Residence has its own infinity pool
Six Senses Con Dao main beach: exclusive Dat Doc beach is over 2 kilometers long with crystal-blue water backed by a dramatic view of Lo Voi mountain, a most beautiful Vietnamese landscape
Hideaway Beach: located along the main shoreline of Six Senses Con Dao, our exclusive Hideaway Beach is waiting to be discovered by those looking for the ultimate in privacy
A large, lagoon-like central swimming pool sits on the beach near Splash Bar, which offers cocktails as well as healthy snacks and beverages

General Facilities
Smoke free resort
Family farm with Chicken Villa
Meet and greet airport arrival assistance
24-hour GEM (Guest Experience Maker) butler service
Two restaurants: By The Beach and Vietnamese By The Market
Two bars: Elephant and Splash Bar
Destination Dining: By The Kitchen, Chef's Table, By The Cellar, In-villa Dining and On The Beach

Resort Activities
Six Senses Spa Con Dao
Jungle movie
Well-equipped fitness center
Sense Of Boutique
Our Experiences team provide a wide range of activities within the resort and around Con Dao island with excursions to historical sites, hiking or biking adventure trails
Grow With Six Senses kids' club
Turtle hatchling release

Family
Organic garden & mushroom hut
Let's Get Cracking turtle incubation
Put your feet up and relax with in-villa dining
Kids Club is complimentary for younger guests from 4 years old
Enjoy fun times while learning how to cook Vietnamese authentic dishes
Bicycle ride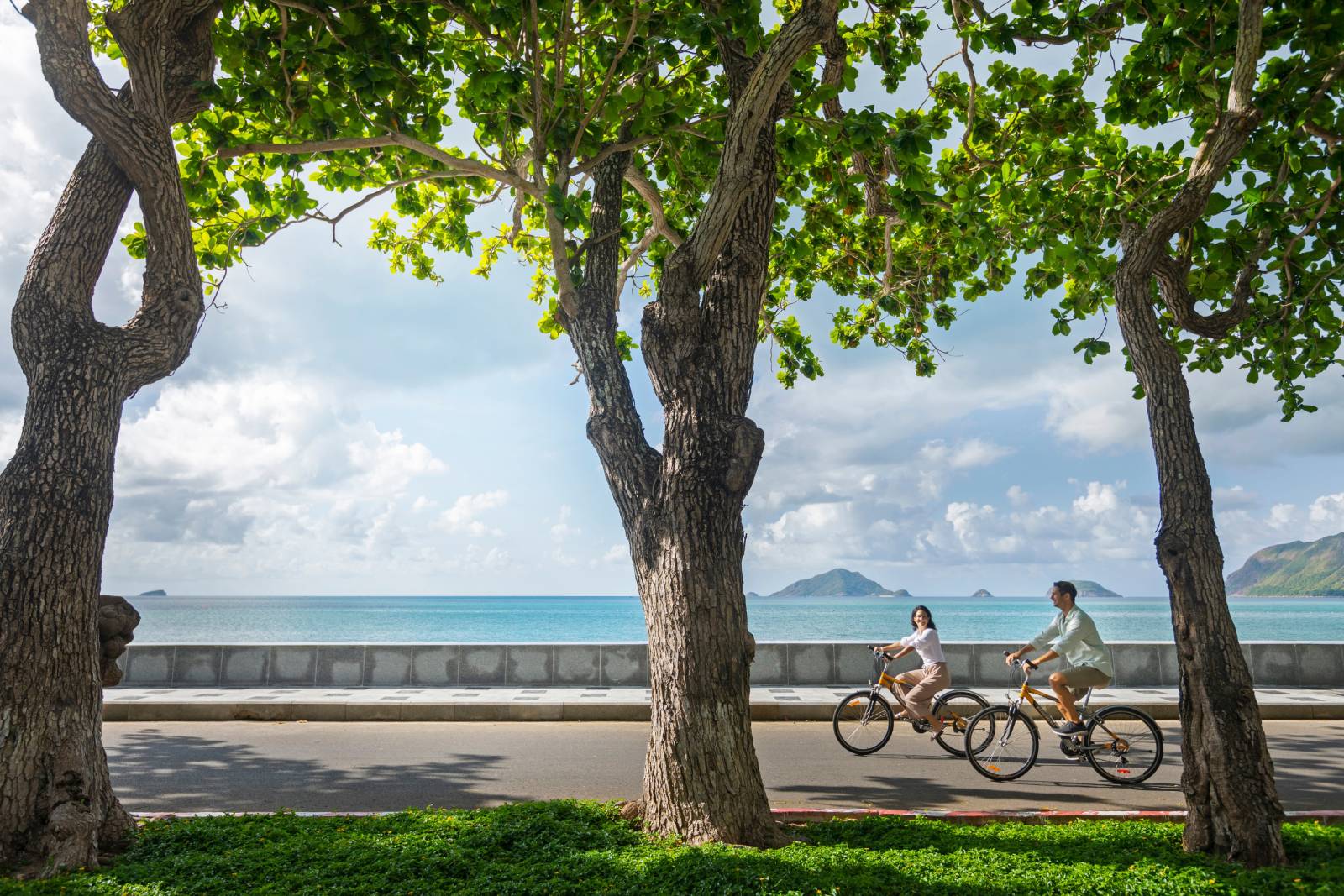 1
Downtown Bicycle Rides
Explore the serene colonial town with many cultural and historical sites, meeting the welcoming islanders along the way!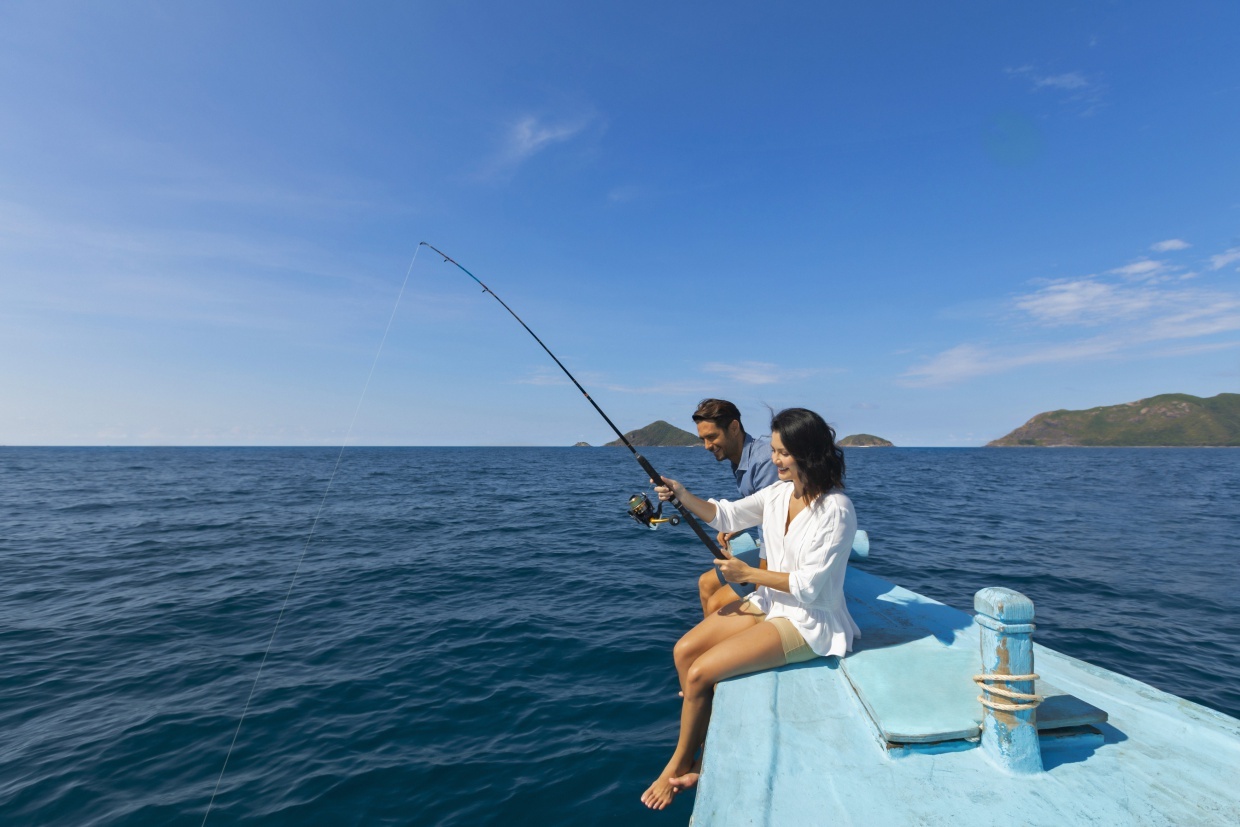 2
Local Fishing Experience
Glimpse into the life of the local fishermen by spending the morning on a converted local fishing boat.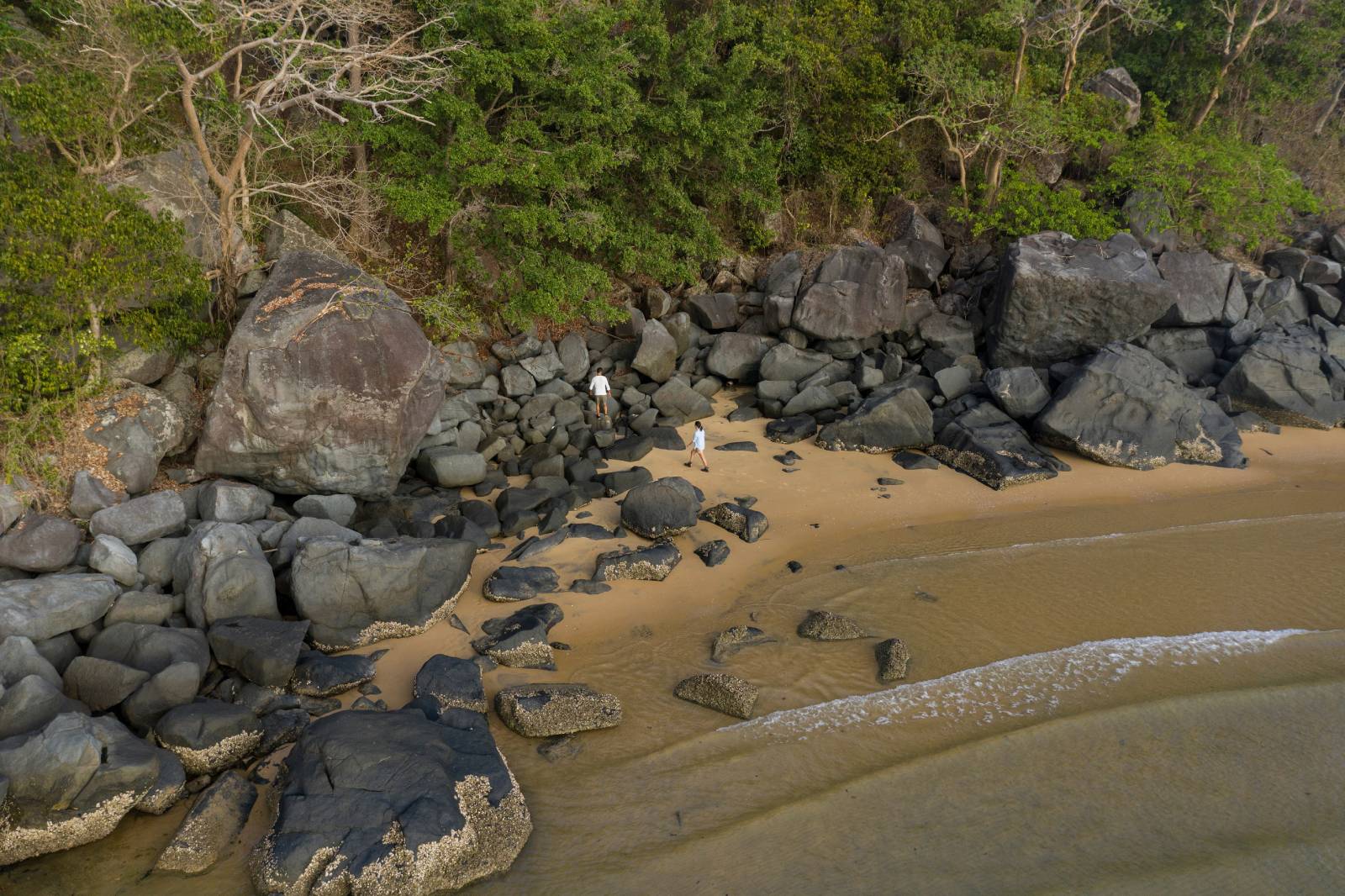 3
Lighthouse Trekking
Enjoy invigorating adventure on the island of Bay Canh by trekking to Con Dao's scenic landmark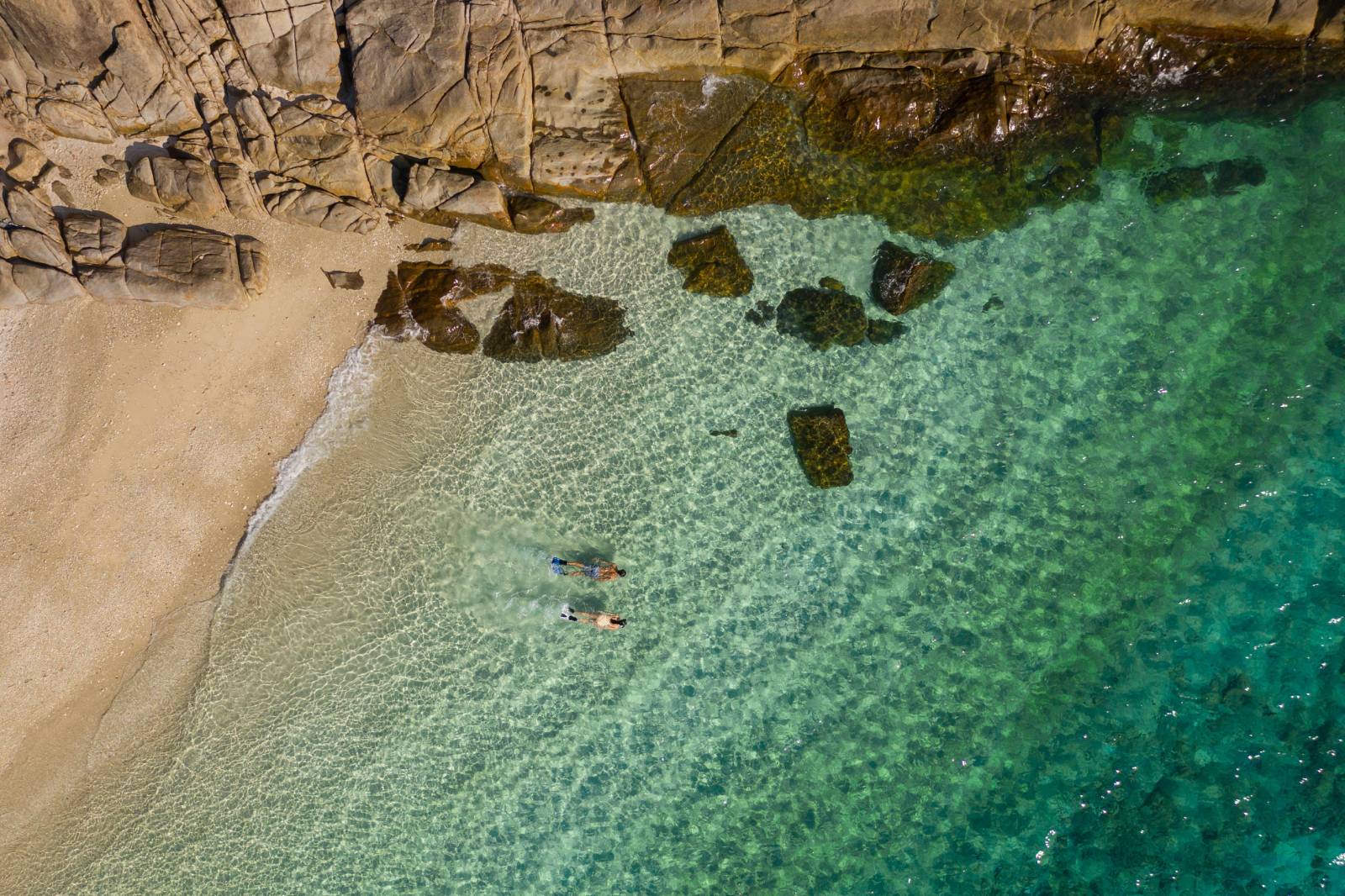 4
Marine Discovery
Discover the underwater life of Vietnam's premier marine protected area on an island-hopping outing