All that Con Dao has to offer
Oh, the things you can do. Stay horizontal on a lounger or grab a paddleboard, go snorkeling in Vietnam, or join a cultural tour — just choosing your adventures is an activity in itself. On land or in the water, we can even design excursions and events around your own ideas. So, dive right in!
Snorkeling Trips
Con Dao is considered one of the best examples of marine conservation in the country, supporting a high level of biodiversity. Including more than 340 kinds of hard and soft coral, our underwater world teems with over 1,400 colorful species of marine life. Snorkeling in Vietnam in the turquoise waters of Con Dao provides a rare glimpse into an unspoiled azure wonderland.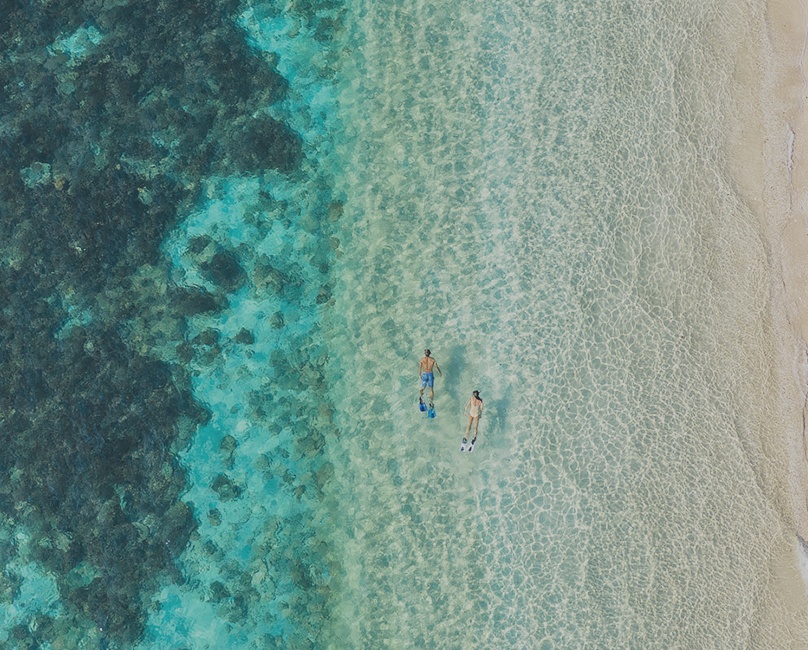 Turtle Hatchling Release
We've restored our beach to make it an ideal place for egg-laying by endangered green sea turtles. This project, in cooperation with Con Dao national park authorities, includes a safe and monitored incubation enclosure to protect eggs from threats such as poaching. Guests are encouraged to participate in our ethical hatchling releases and those lucky enough to be here when our eggs hatch have called the experience "once in a lifetime".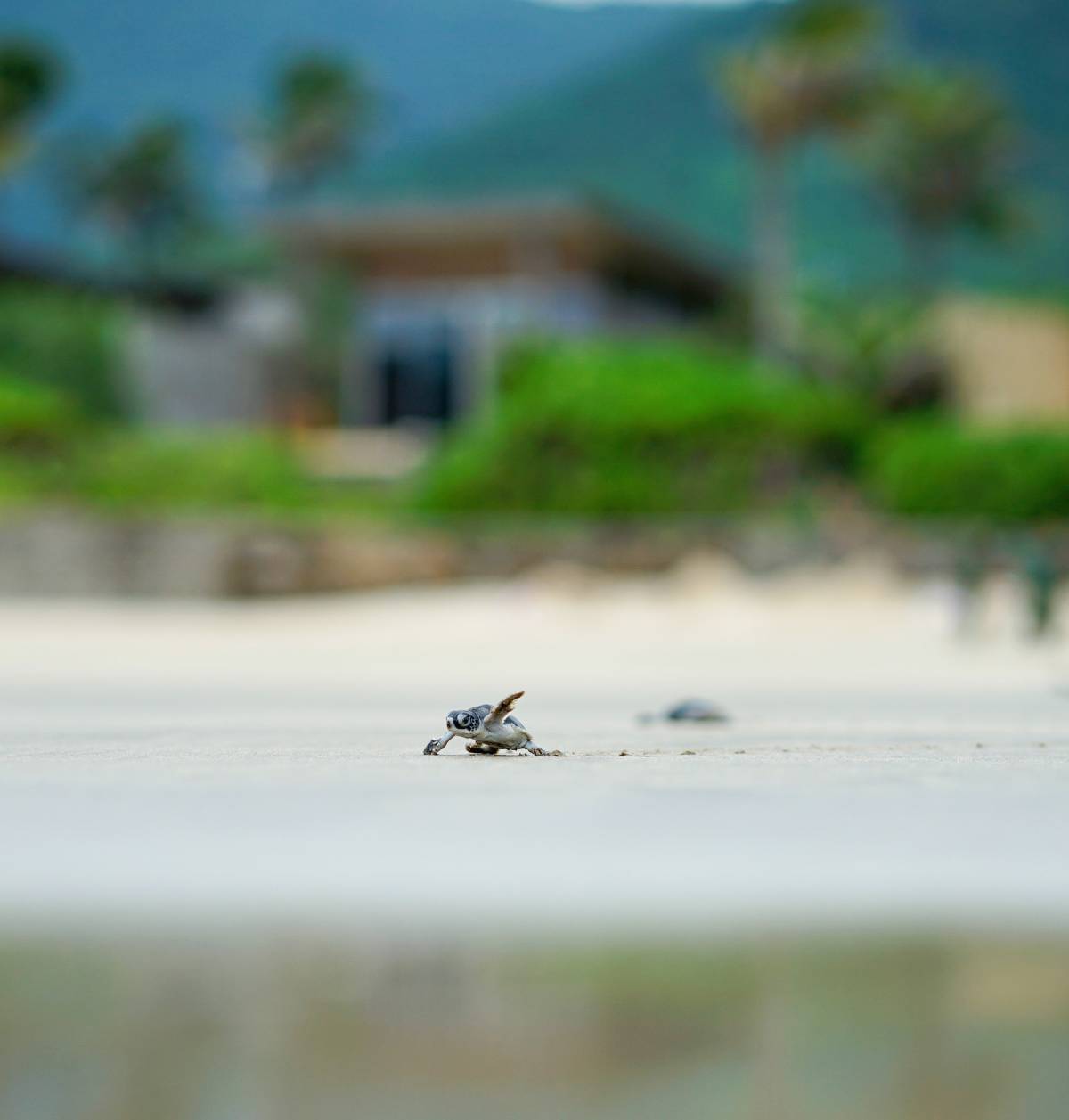 Island Escapes & Boat Charters
Con Dao archipelago is comprised of 16 islands with local inlets, a myriad of hidden bays and endless secluded beaches. For a truly unique experience, customize a boat trip around Con Dao and tell your host what kinds of places you hope to see. Stop for island picnics, find your favorite snorkeling spot or chill out on a deserted beach.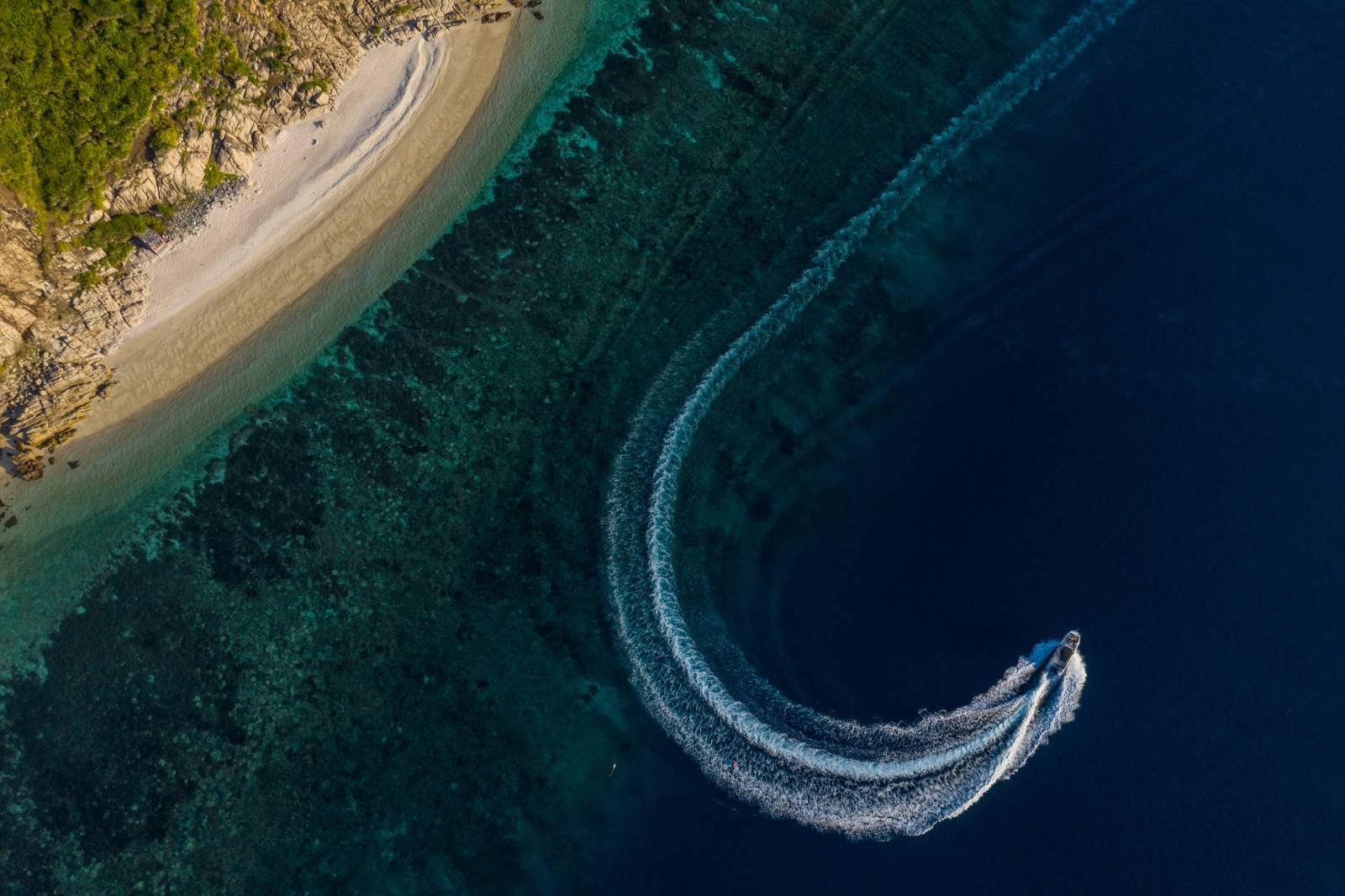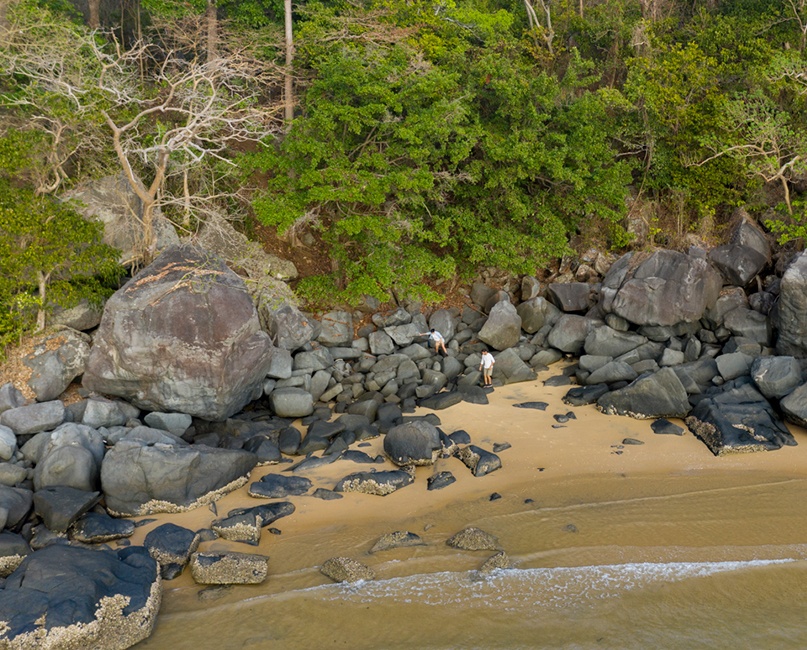 Hit The High Spots
Immerse yourself in Con Dao's nature in the forest and try to spot some of the three endemic animal species of Con Dao. Listen carefully and you will be able to distinguish between different types of birds and cicadas.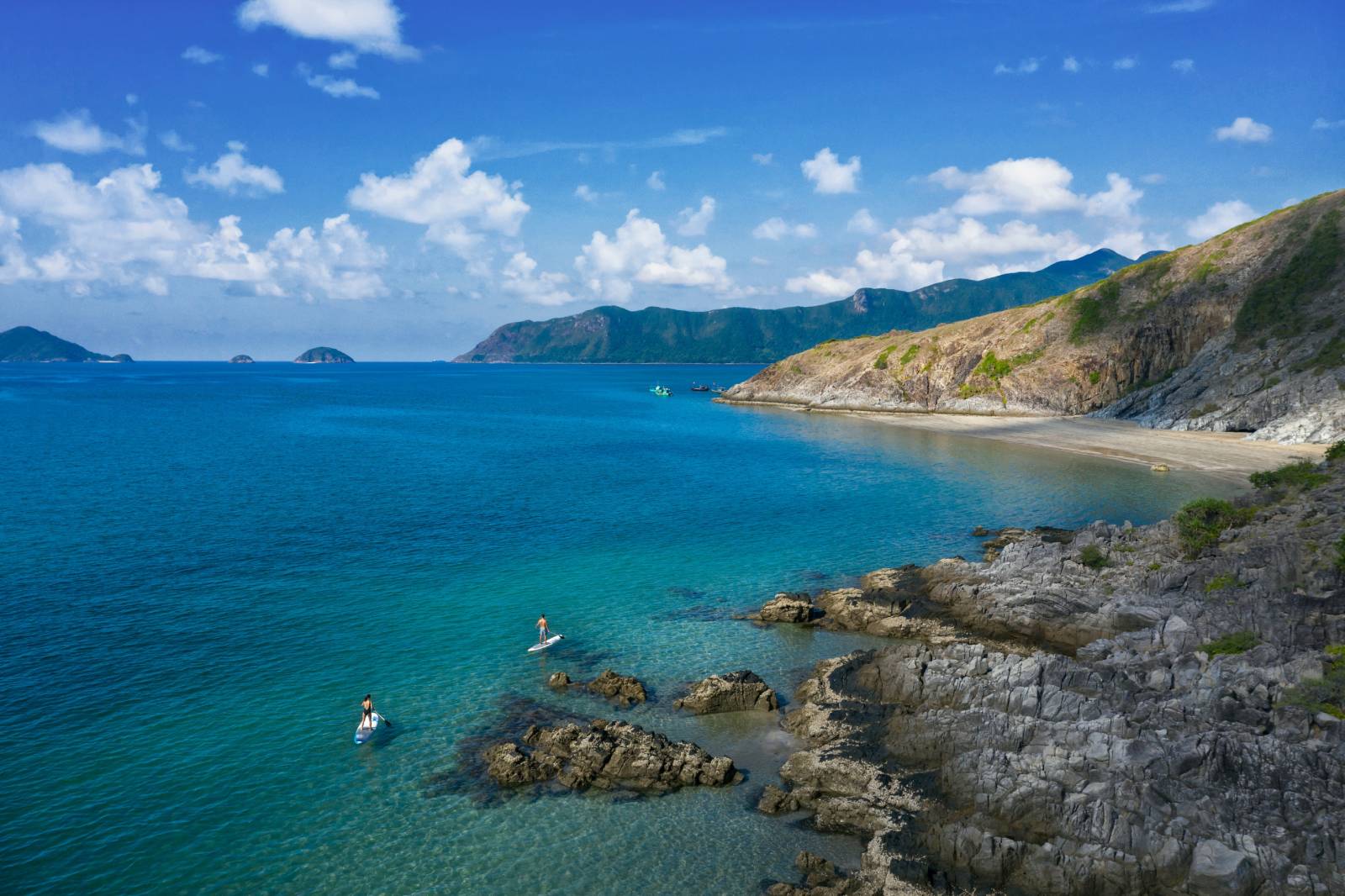 Water Sports
Enjoy a chilled out ride right on our beach! Kayaking on the bay is perfect as a solo or group activity. Become a master at stand-up paddle boarding or catch some waves on a bodyboard. Stick to the shallows and slide across the water's surface on skimboards. There is lots to enjoy and tips are available from our experienced hosts.
Private Sunset Getaway
Travel by boat to the western side of Con Dao, passing Ca Map Cape (or Shark Cape), Dinh Tinh Yeu (or Lovers Peak), before stopping on the far side of Hon Ba, also known as Grandmother Island. Here, toast to another beautiful end of the day as you'll witness an overwhelming display of colors when the sun slowly dips over the horizon.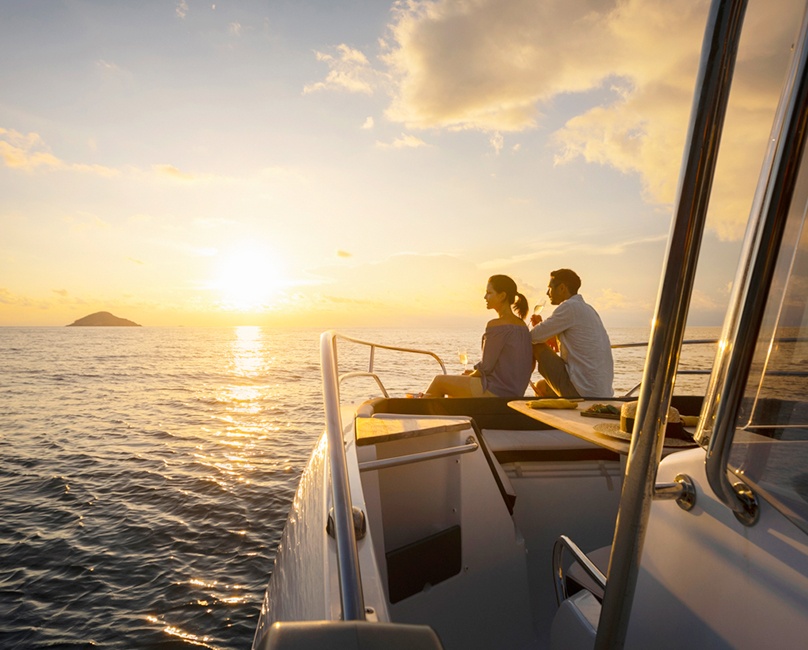 Picnic on Hideaway Beach
An intimate and private experience on a near-deserted tropical beach for two (or more) is the perfect end to another stellar Con Dao day of relaxing. Choose from a feet-in-the-sand barbecue or a bespoke menu from the kitchen, accompanied by our carefully curated wine list and inventive cocktails. Savor it all as waves gently crash nearby and the sun sets over the view of Lo Voi mountain.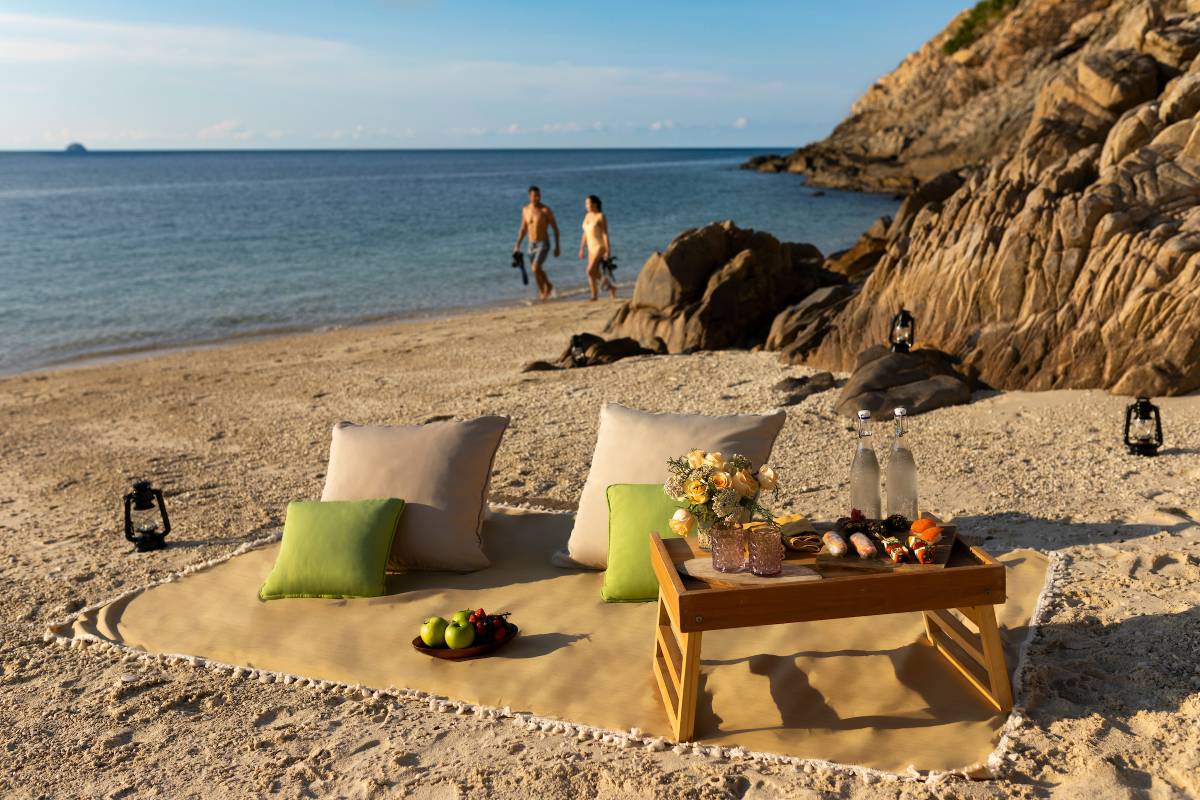 Cocktail Making Class & Sundowner
Get together for a special session with our creative cocktails as the sun sinks down over Con Dao. Let our hosts set up a cozy spot with the perfect golden view.
Join our talented bar hosts and take home some of their secrets of creating the best of sundowner.
Raise your glasses to the delicious ending of a carefree day, knowing another one is right around the corner.