Sustainability at Con Dao
Every host at Six Senses Con Dao plays an active and daily role in improving the ecological impact and carbon footprint of the resort and spa. This includes all aspects of providing exceptional guest accommodations, wonderful food and beverage service, exciting excursions, relaxing spa treatments plus guest sports activities on land and water.
endangered green sea turtles successfully hatched and released into the wild from 2018 until now
plastic bottles not purchased so far in 2022 by providing water in reusable glass bottles to guests
local students benefiting from our community outreach programs
Sustainability
Six Senses Drinking Water
We provide still and sparkling remineralized drinking water to both guests and hosts from our on-site reverse osmosis plant. Water is bottled in reusable glass bottles to limit the use of plastic bottles. This saves around 10,000 plastic bottles per month from landfills. Not only is it healthier for the environment and better for you, it wins in taste tests too!
Environmental Responsibility
In 2022:
– 6,000kg ocean waste was collected through Clean Up events.
– 1,000 plastic bags were eliminated from local market shopping through Plastic Free July event.
Sea Turtle Incubation and Research
We've restored our beach to make it an attractive place for egg-laying by endangered green sea turtles, helping to decrease the mortality rate of local turtle hatchlings. This ambitious project, in cooperation with Con Dao national park authorities, includes a safe and monitored incubation enclosure to protect eggs from threats such as poaching. Guests are encouraged to participate in our ethical hatchling releases.

We also conduct training programs on sea turtle conservation for our hosts and the local community with a vision toward engaging more marine scientists in research projects to secure the future of turtles in Con Dao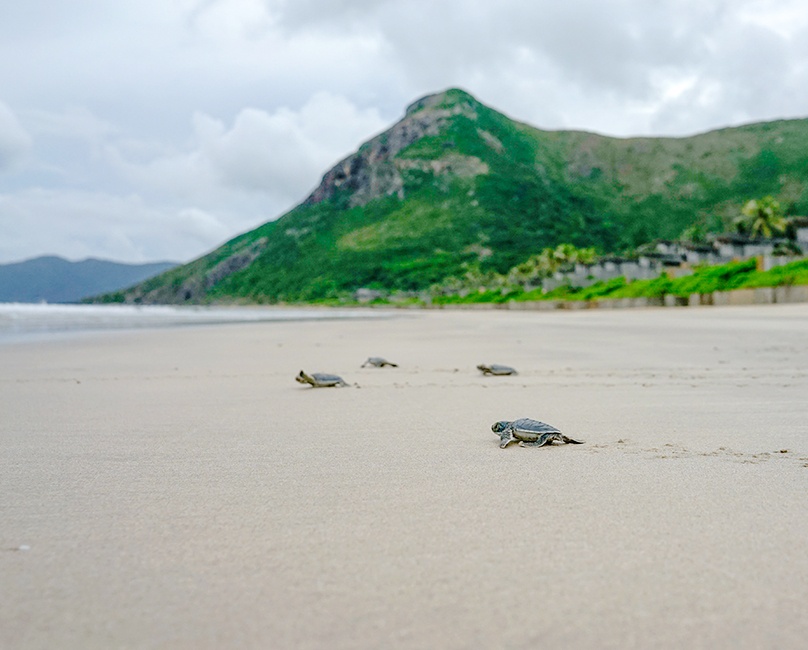 Sense of Gardening
The resort collects bio-waste from the kitchen to make compost. The resulting product is used for the organic garden to increase soil fertility.
Our extensive organic garden produces more than 30 types of plants including fruit, vegetables and herbs. This garden is hydrated by treated wastewater.
In another effort toward self-sustainability, we have our own mushroom hut and guests are welcome to visit. Observing many varieties sprouting in the dim light is made more thrilling when guests can pick the mushrooms alongside the chef and later enjoy a signature dish with what they helped to harvest.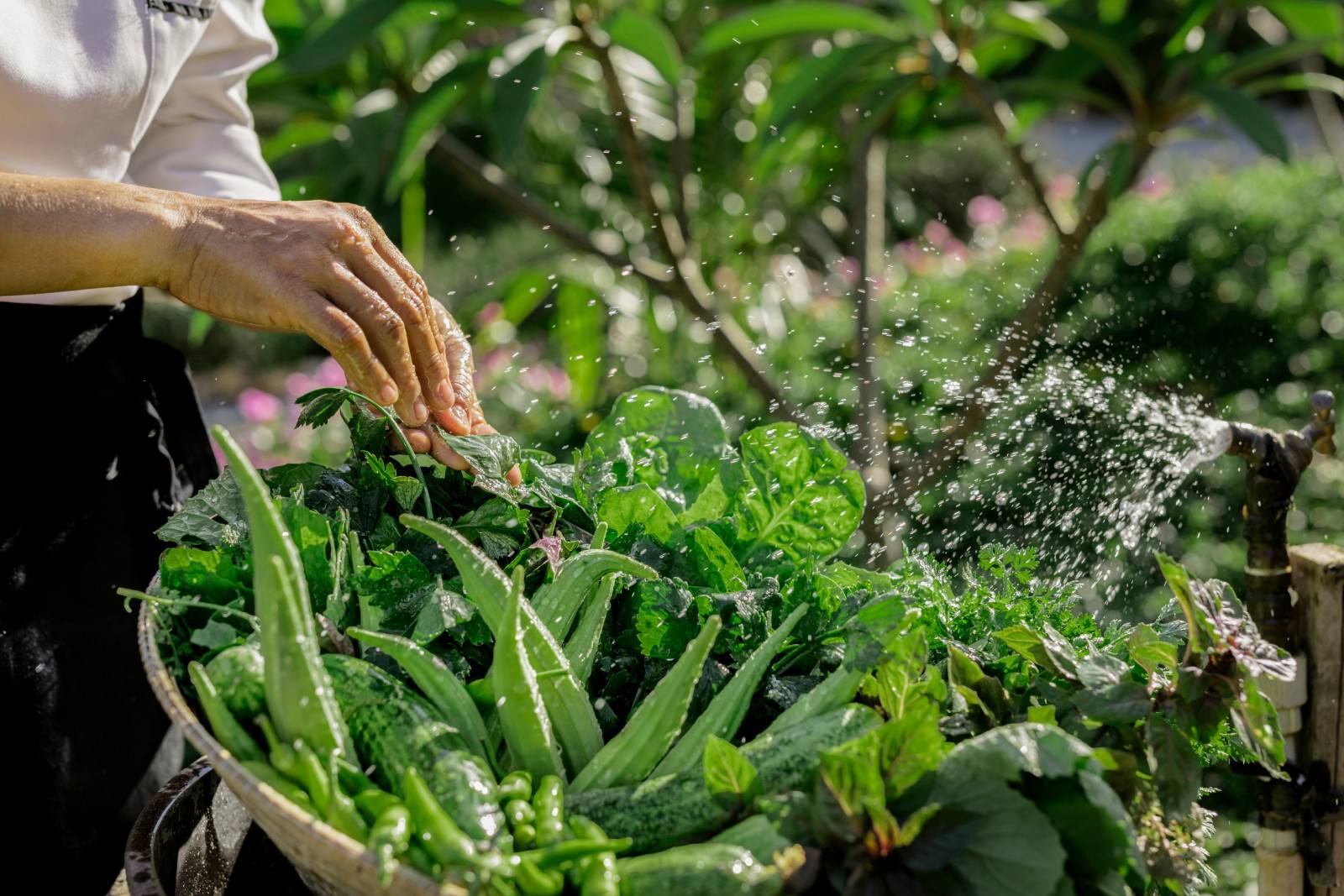 Earth Lab
Earth Lab is a space where the resort showcases its sustainable efforts to reduce consumption, recycle, upcycle and support the ecosystem. Guests can join a tour and visit the organic garden, mushroom hut, water treatment plant and other active projects and initiatives.
Six Senses Con Dao also tries to recycle everything we have in large amounts in the resort. Stop by to see how we creatively make towels into planters, cushion covers into tote bags, and placemats into artwork. Even the paving stones around the resort are made from crushed wine bottles. That's one argument in favor of a bottle of wine!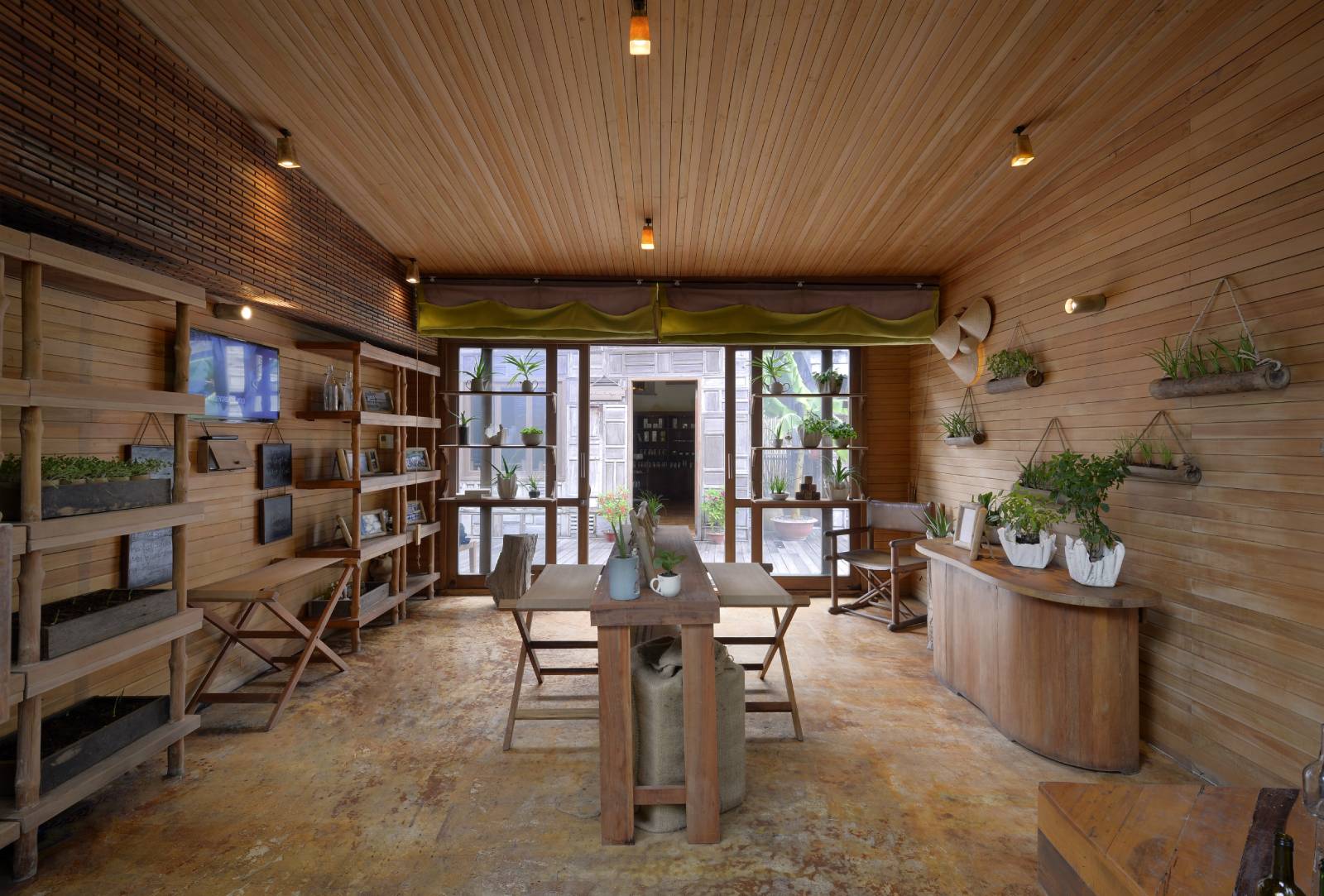 Our 8,000 islanders enjoy all levels of education as a result of the high emphasis given to schooling. Six Senses Con Dao is proud to contribute to local education by providing clean water systems, computers and mattresses for the island's schools as well as school bags and notebooks for local students.
In 2022, we supplied the means to provide clean drinking water to over 900 students annually, 800 students received study tools and 600 students were made aware of Wellness & Sustainability through our community outreach programs.
350kg rice & 100 study tool kits were released during the pandemic.
Community education is key in making lasting impact, which has motivated us to organize a wide range of activities, from teaching English to raising environmental awareness. English classes are conducted two times each week for all local children from 3 to 14 years old, with enthusiastic guests invited to share their English-speaking skills. We run monthly environmental workshops at local schools on subjects including healthy diets, reducing plastic waste, planting trees and preserving nature and have introduced a series of life-skill activities to the community.
In 2022, there were 120 hours teaching of English to 55 students; and 1,500 students being made aware of plastic waste.