Six Senses Con Dao: Where Your Well-being And Comfort Has Always Been Our Priority
The health and safety of our guests and hosts are of paramount importance to Six Senses Con Dao. We understand and share the community's concerns regarding the current health issues affecting the world. 
The Vietnamese Government is very active in handling the situation and thankfully there have been no serious cases of Covid-19 in our transit point of Ho Chi Minh City, and the 16 confirmed cases in the nation have all been confirmed as cured as at the end of February.
We are the Con Dao islands and Six Senses Con Dao are safe and un-touched by the issue, and at present no guest or host has experienced any flu-like symptoms.  The island is still as safe and attractive as ever, and we are continuing to greet local and foreign visitors daily.
Our team have taken extensive steps to ensure all safety and health precautions are in place to ensure our guests feel safe while enjoying their stay at Six Senses Con Dao.  We have put in place a thorough procedure to ensure the safety and cleanliness from front office to back of house and throughout the resort in line with our commitment to the deepest possible care for our guests.
Common spaces such as the bar and restaurant are regularly cleaned with disinfectant wipes. Rooms and their amenities are being 'deep cleaned' in a process that includes the removal of bed sheets, pillow and blanket covers upon request as well as after check-out. Water bottles are disinfected and refilled directly from our own water -distilling facility, ensuring the highest safety and hygiene standards. Our restaurant's always-fresh ingredients are sourced from the resort's own organic garden and from local markets.
Infusing a holistic approach in wellness treatments, including Farm-to-Table cuisine and thrilling outdoor activities that offer plenty of natural sunshine, Six Senses Con Dao hopes not only to sustain, but also improve our guests' overall well-being, including body, mind, and spirit.
The Con Dao archipelago offers a sublime, magnificent and well-preserved landscape. Nestled inside a protected National Park which includes Vietnam's first recognized sea Ramsar site, the secluded aquatic park is home to 1,493 documented species of underwater life and the best coral formations in the country.
Untouched by the development and noise pollution of the main land, here is one of a few destinations left in Vietnam where we, the team at Six Senses Con Dao, hope to unplug guests from reality for a moment and return them feeling more energetic and balanced.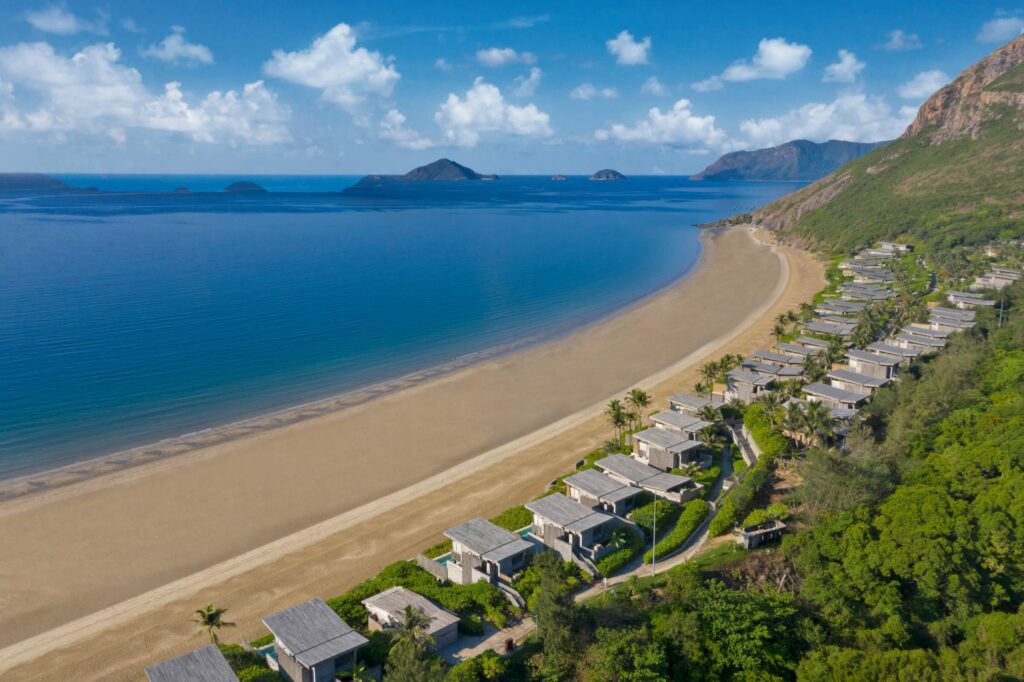 About Six Senses Hotels Resorts Spas
Six Senses Hotels Resorts Spas is one of the world's leading operators of luxury hotels, resorts and spas, managing 18 hotels and resorts across 14 countries, plus 37 spas under the brand names Six Senses, Evason, Six Senses Spas and Raison d'Etre. There are a further 17 hotels and resorts signed into its development pipeline. In February 2019, Six Senses became part of the IHG® (InterContinental Hotels Group) family of hotel brands.
Six Senses properties share a leadership commitment to community, sustainability, wellness and design, infused with a touch of quirkiness. Whether an exquisite island resort, mountain retreat or urban hotel, the enduring purpose is to help people reconnect with themselves, others and the world around them.
Six Senses Spas offers a wide range of holistic wellness, rejuvenation and beauty treatments administered under the guidance of expert therapists in all resorts as well as at 16 additional standalone spas. The high-tech and high-touch approach guides guests on their personal path to well-being, taking them as deep as they want to go.
Six Senses Residences provides the best life has to offer. From beautifully-appointed villas on the beach, rustic chalets in the mountains and spacious urban hideaways, Six Senses features a variety of residential choices in stand-alone buildings or attached to a resort or hotel. No matter the location, the promise remains the same and the commitment to create a community where every day revolves around learning and growing, great food and drink, innovative wellness programming, sustainable living – all mixed in with a lot fun.
Evason follows the Six Senses philosophy of uncompromised responsibility to sustainability and the community. Its two unique resorts provide a strong value focus, while offering a vast array of personal guest experiences that the whole family will love.
For further information, please contact:
Băng Trần (Ms Harmony)
Marketing Communications Manager
Six Senses Con Dao
T +84 254 3831 222
M +84 903 17 9990
E marketing-condao@sixsenses.com