Six Senses Con Dao is the No. 1 Resort Hotel in Southeast Asia in this year's edition of the Travel + Leisure World's Best Awards
September 2021: Six Senses Con Dao is the No. 1 Resort Hotel in Southeast Asia in this year's edition of the Travel + Leisure World's Best Awards
Over the past quarter-century, the discerning readers of "Travel + Leisure" have shown an unrivalled commitment to seeking out and sharing their most extraordinary travel experiences.   
Throughout 2021, thousands have participated in the annual survey, sharing thoughts on favorite hotels, islands, tour operators, and more. This year as Travel + Leisure marks their 50th Year anniversary, Six Senses Con Dao, Vietnam has taken the top spot in these highly regarded awards; winning the coveted "Best Resort in Southeast Asia". 
"We are beyond thankful to our guests and readers of Travel + Leisure for making their vote count" Hannah Loughlin, Director of Sales and Marketing remarked. "These times have been of pivoting business strategy but also one of proactive development in our commitment to making Six Senses Con Dao the very best it can be. To be recognized as the "Best Resort in Southeast Asia" considering the other nominees – it's an honor". 
Noted for their efforts in conservation of endangered green turtles and for being 99% plastic free, Six Senses Con Dao has vowed to further reduce their carbon footprint with many energy and environmental initiatives in hand whilst enhancing the guest experience. 
The incubation center "Let's Get Cracking" is experiencing record breaking hatching rates of over 95% and over 1,000 turtles successfully released back to the protected waters so far this year in association with the National Park.  
Guests visiting Six Senses Con Dao in 2022 will be greeted with a range of new facilities and experiences that complement the landscape and the organic wellness lifestyle the resort promotes. 
A new dining experience is ready for launch. "Dining Under The Stars" provides a chance to dine from the rooftops of "By the Beach", with a panoramic view of the ocean.  Up to 4 people can enjoy this unique experience, adding to the already impressive "Chefs Table", "Wine Cellar", "Sense of Gardening", "By the Market", and Private Residences and Beach Dining that the resort already delivers to its guests.  
Increasing the beach count to 2, a further more exclusive experience at the newly formed "Hideaway Beach", located past the headland of Lo Voi Mountain, gives guests a "desert island" experience, with options for private eco-BBQ or organic picnic. 
2022 will be a chance to experience Six Senses Con Dao at its best, the recognition of the "Best Resort in Southeast Asia" from "Travel + Leisure" is a welcome reminder of how much the guests have appreciated their vacation to this paradise island resort.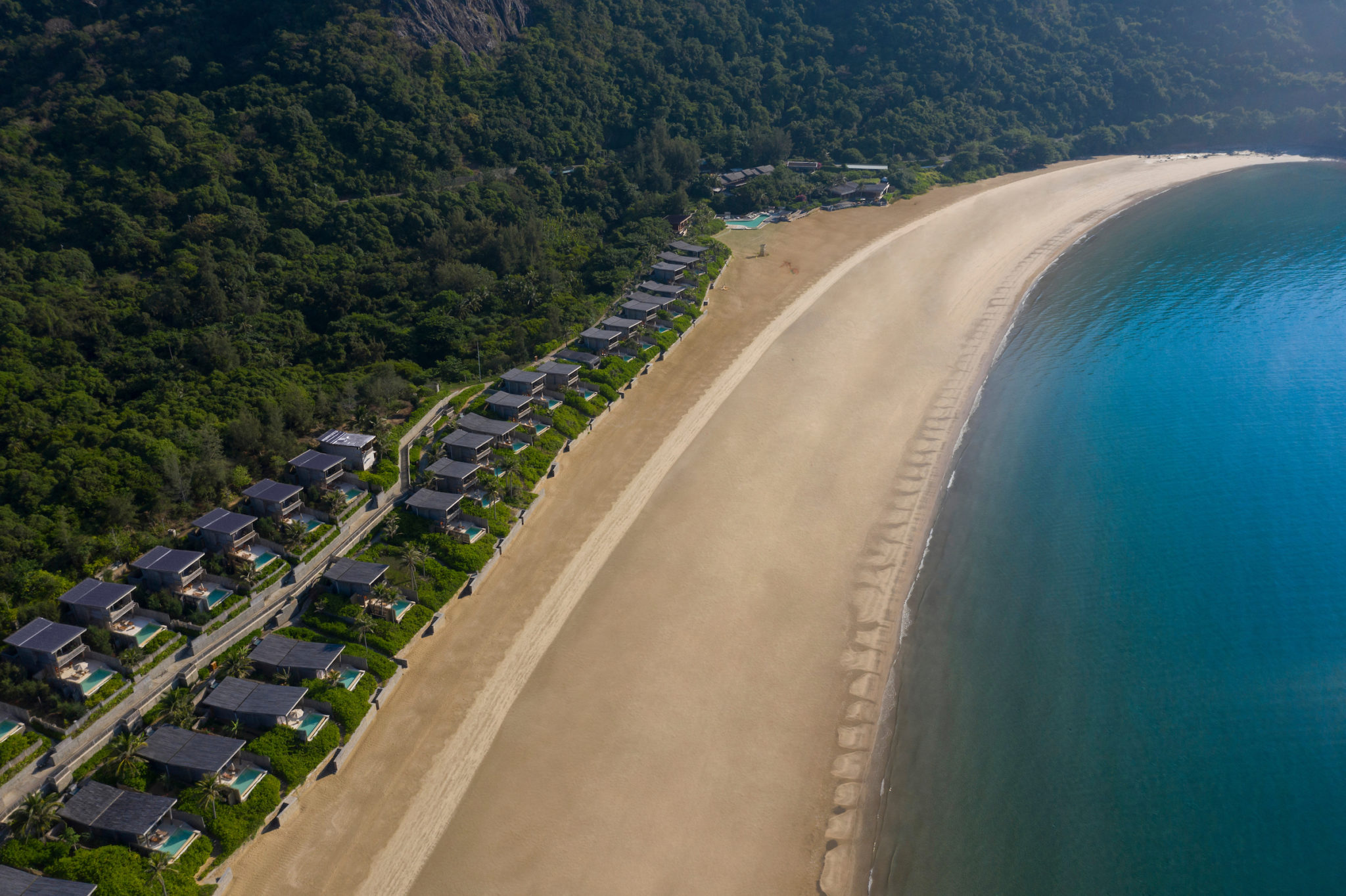 About Six Senses Con Dao
Situated along 2km of golden sand, looking out to the sapphire sea and the curve of the bay, Six Senses Con Dao is contemporary in design and embraces the essence of a traditional fishing village. 50 villas and residences offer generous personal space, lush tropical vegetation, and spectacular ocean vistas plus their own private rim-flow swimming pools. There are choices of one, three and four-bedroom configurations with a with a host of activities on hand, from water sports, boat tours to hiking, discovering nature and on occasion experiencing turtle hatchlings. Six Senses Spa Con Dao offers a wide range of holistic wellness, Yogic programs and locally-inspired beauty treatments together with an extensive menu of signature therapies to enhance every guest's experience.
Six Senses Hotels Resorts Spas manages 17 hotels and resorts and 26 spas in 20 countries under the brand names Six Senses, Evason and Six Senses Spas, and has signed a further 34 properties into the development pipeline. Six Senses is part of the IHG Hotels & Resorts family however Six Senses Con Dao is not part of the IHG Hotels & Resorts portfolio.
Six Senses Hotels and Resorts: a leadership commitment to community, sustainability, emotional hospitality, wellness and design, infused with a touch of quirkiness. Whether an exquisite island resort, mountain retreat or urban hotel, the vision remains the same: to reawaken people's senses so they feel the purpose behind their travels and ultimately reconnect with themselves, others and the world around them.
Six Senses Spas: a wide range of holistic wellness, rejuvenation and beauty treatments administered under the guidance of expert therapists in all resorts as well as at 10 additional standalone spas. The high-tech and high-touch approach guides guests on their personal path to well-being, taking them as deep as they want to go.
Six Senses Residences: indulgent living as nature intended, providing all the unique amenities of a resort life community, while retaining the intimacy and personal touches of a beautifully-appointed private villa or apartment. Each is an appreciating long-term investment to be cherished for generations to come with immediate benefits including fine dining, pioneering wellness programming and exclusive status at other resorts worldwide.
Evason: a strong value focus with a vast array of personal guest experiences that the whole family will love, while sharing the Six Senses philosophy of uncompromised social and environmental responsibility.
Figures  as of June 30, 2021

For further information, please contact: