Mid-Autumn Retreat at Six Senses Con Dao
The Mid-Autumn Festival is always a special occasion not only for children but also a time for family members to gather together, enjoy delicious moon cakes and give each other meaningful wishes.
This year, experience uninterrupted moon-watching amongst the secluded and unspoiled nature of Con Dao Island.
Arriving at Six Senses Con Dao this season, you will be greeted by our hosts and escorted to your private pool villa. Here, traditional local moon cakes and green tea are served, for your loved ones to enjoy as you soak in the ocean views.
Relax after tea at Six Senses Spa, a time for reconnection, as you and loved ones together discover the power of a true healing touch from our skilled therapists. This Mid-Autumn season, enjoy longer relaxation with our special spa offer.  The next morning, join the Hatha Yoga session and learn how to develop strength, flexibility and mental clarity, while at noon if you stay 2 nights you will be treated to the "Singing Bowl Therapy", a unique way to relieve stress and balance your inner energy. The singing bowl gives off vibrations that carry a rich deep tone when played, producing a soundwave that clear the mind, free up negative energy so jubilation can take over, getting you ready for an array of exciting activities.
Here, you can go for a dive, take a stroll underwater to visit the stunning coral reefs, alongside sea turtles, rays, bamboo sharks; or you can choose one of the many beaches for a private picnic, or snorkel in the crystal-clear waters. Be swept into the fun with team sport activities such as volleyball, beach basketball, or kayak and paddle board with the waves. Family members can also bond through a number of Earth Lab workshops, where you can take home your own coconut oil or organic hand sanitizers. Not only grown-ups will enjoy the activities here, the "little masters" will also find themselves having memorable and endless fun. "Grow With Six Senses" will provide exciting games, both indoor and outdoor throughout the stay.
When the sun sets, our festive lanterns glitter as you gather with loved ones at By The Beach restaurant. Chef has prepared a special Mid-Autumn feast with the freshest seafood in Con Dao and delectable Australian beef.

End the day on a high note with hot popcorn and cool delicious drinks, when the whole family enjoys a favorite movie at Jungle Cinema.
Break away from the restlessness and indulge with your loved ones on one of the most exclusive beaches at
Six Senses Con Dao; for Mid-Autumn has been always been a time for family.
Visit our website to find out more about the offer: www.sixsensescondao.com/offers/mid-autumn-retreat/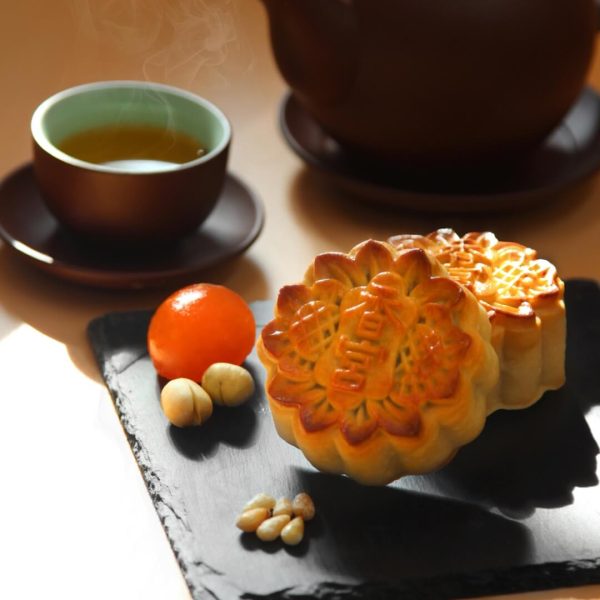 About Six Senses Hotels Resorts Spas
Six Senses Hotels Resorts Spas is one of the world's leading operators of luxury hotels, resorts and spas, managing 18 hotels and resorts across 14 countries, plus 37 spas under the brand names Six Senses, Evason, Six Senses Spas and Raison d'Etre. There are a further 17 hotels and resorts signed into its development pipeline. In February 2019, Six Senses became part of the IHG® (InterContinental Hotels Group) family of hotel brands.
Six Senses properties share a leadership commitment to community, sustainability, wellness and design, infused with a touch of quirkiness. Whether an exquisite island resort, mountain retreat or urban hotel, the enduring purpose is to help people reconnect with themselves, others and the world around them.
Six Senses Spas offers a wide range of holistic wellness, rejuvenation and beauty treatments administered under the guidance of expert therapists in all resorts as well as at 16 additional standalone spas. The high-tech and high-touch approach guides guests on their personal path to well-being, taking them as deep as they want to go.
Six Senses Residences provides the best life has to offer. From beautifully-appointed villas on the beach, rustic chalets in the mountains and spacious urban hideaways, Six Senses features a variety of residential choices in stand-alone buildings or attached to a resort or hotel. No matter the location, the promise remains the same and the commitment to create a community where every day revolves around learning and growing, great food and drink, innovative wellness programming, sustainable living – all mixed in with a lot fun.
Evason follows the Six Senses philosophy of uncompromised responsibility to sustainability and the community. Its two unique resorts provide a strong value focus, while offering a vast array of personal guest experiences that the whole family will love.
For further information, please contact:
Băng Trần (Ms Harmony)
Marketing Communications Manager
Six Senses Con Dao
T +84 254 3831 222
M +84 903 17 9990
E marketing-condao@sixsenses.com