Six Senses Con Dao Celebrates World Wildlife Day With Record Breaking Conservation Efforts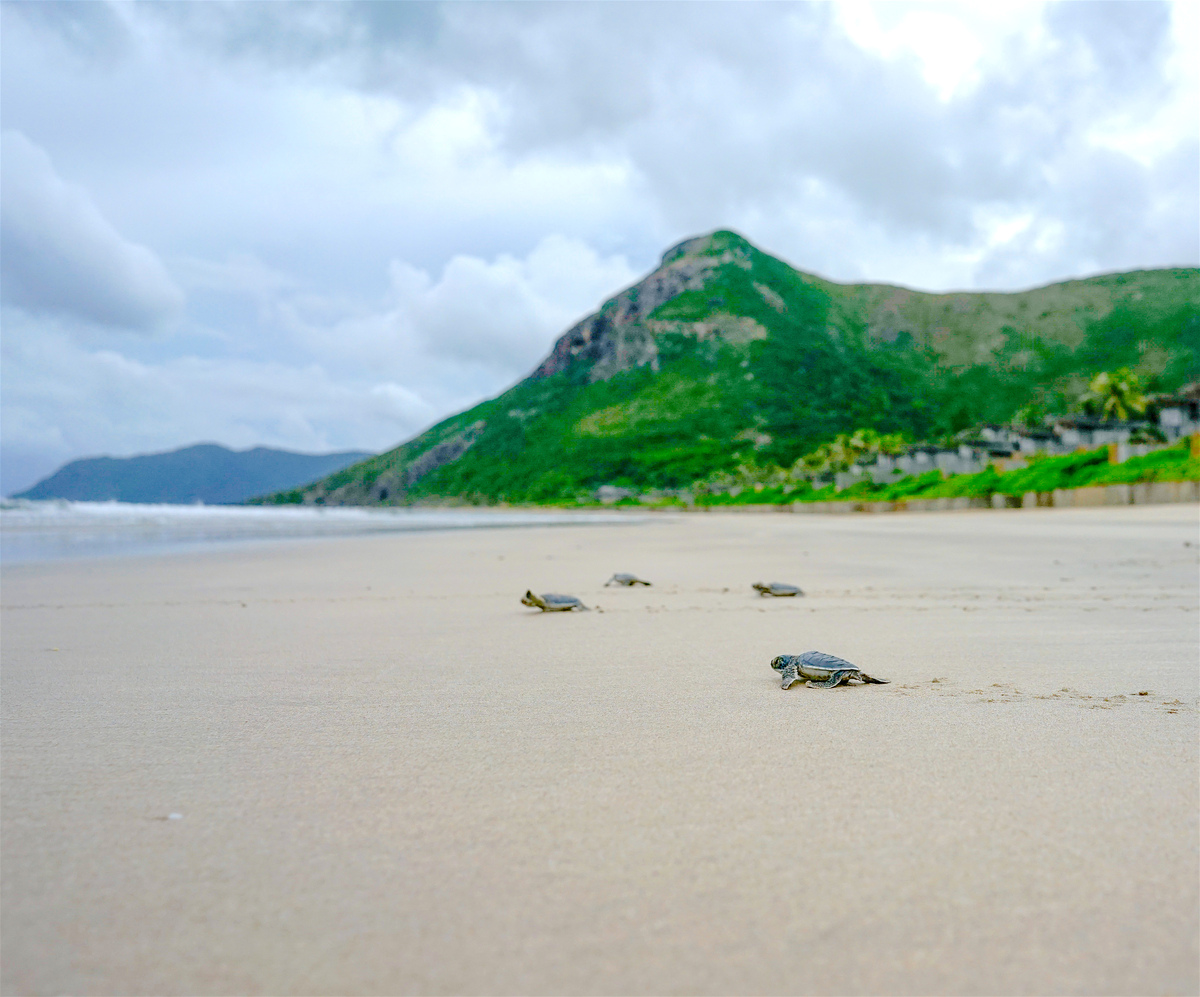 March 3, 2023 – 6,929 baby turtles successfully hatched and released at a success rate rising to an incredible 90% in 2022.
World Wildlife Day falls on the 3rd of March in commemoration of the adoption of the Convention on International Trade in Endangered Species of Wild Fauna and Flora (CITES) in 1973. At Six Senses Con Dao, this day is especially significant as it provides us a perfect chance to appreciate and celebrate the conservation journey that brings our guests, hosts and community so much excitement, purpose, and joy.
Among the many wonderful guests who choose to stay with us at Six Senses Con Dao one particular group of guests stands out! We feel blessed that our pristine island environment is one of the few inhabited places on earth that highly picky Green Sea Turtle mothers select to lay their eggs. On top of this, we are proud to have established the "Let's Get Cracking" incubation center – our Green Sea Turtle hatching program conducted in partnership with the Con Dao National Park authorities.
Incredibly 2022 saw a record 6,929 baby turtles successfully hatched and released and our success rate rose to an incredible 90%. This brings the program's total to 18,488 little sea turtles entering the Con Dao archipelago's warm waters in the last 5 years.

Our team has increased the survival rate from between 60-80% in the early years through ongoing first-hand experience and learning. Some of the areas we have improved include the positioning of eggs, improvement of sand quality, naturally managing climate conditions, and enhanced vegetation providing shade and protection to incubating eggs.
We encourage our human guests to participate in the ethical hatchling release of our turtle guests – an experience frequently described as life-changing. In 2023 we are looking forward to meeting and farewelling a whole thousand more baby green sea turtles between April and October.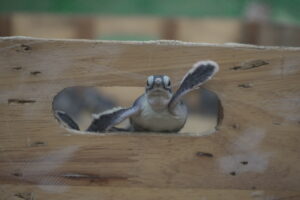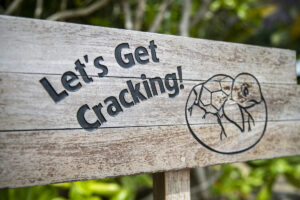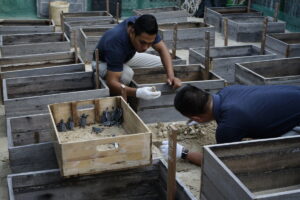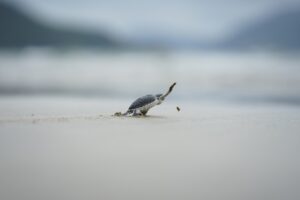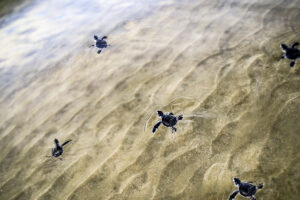 Alongside our conservation programs sits Six Senses Con Dao's broad sustainability mission, touching many areas of our resort's operations including but not limited to:
• Our extensive organic garden grows more than 30 types of plants including fruits, vegetables and herbs. Organic food scraps are turned into valuable compost which is given back to the garden in form of soil. We treat our greywater on-site and reuse it for irrigation in our landscape.
• We produce still and sparkling mineral drinking water on site with our reverse osmosis plan. This is bottled in reusable glass bottles on site, eliminating 10,000 plastic bottles every month from landfill.
• Resort pathways, swimming pools, and back of house areas have been retiled using our recycled glass bottle plant. In 2021, we turned more than 300 wine bottles into long-lasting and beautiful Terrazzo flooring while eliminating glass waste.