An Organic Culinary Bliss This Summer At Six Senses Con Dao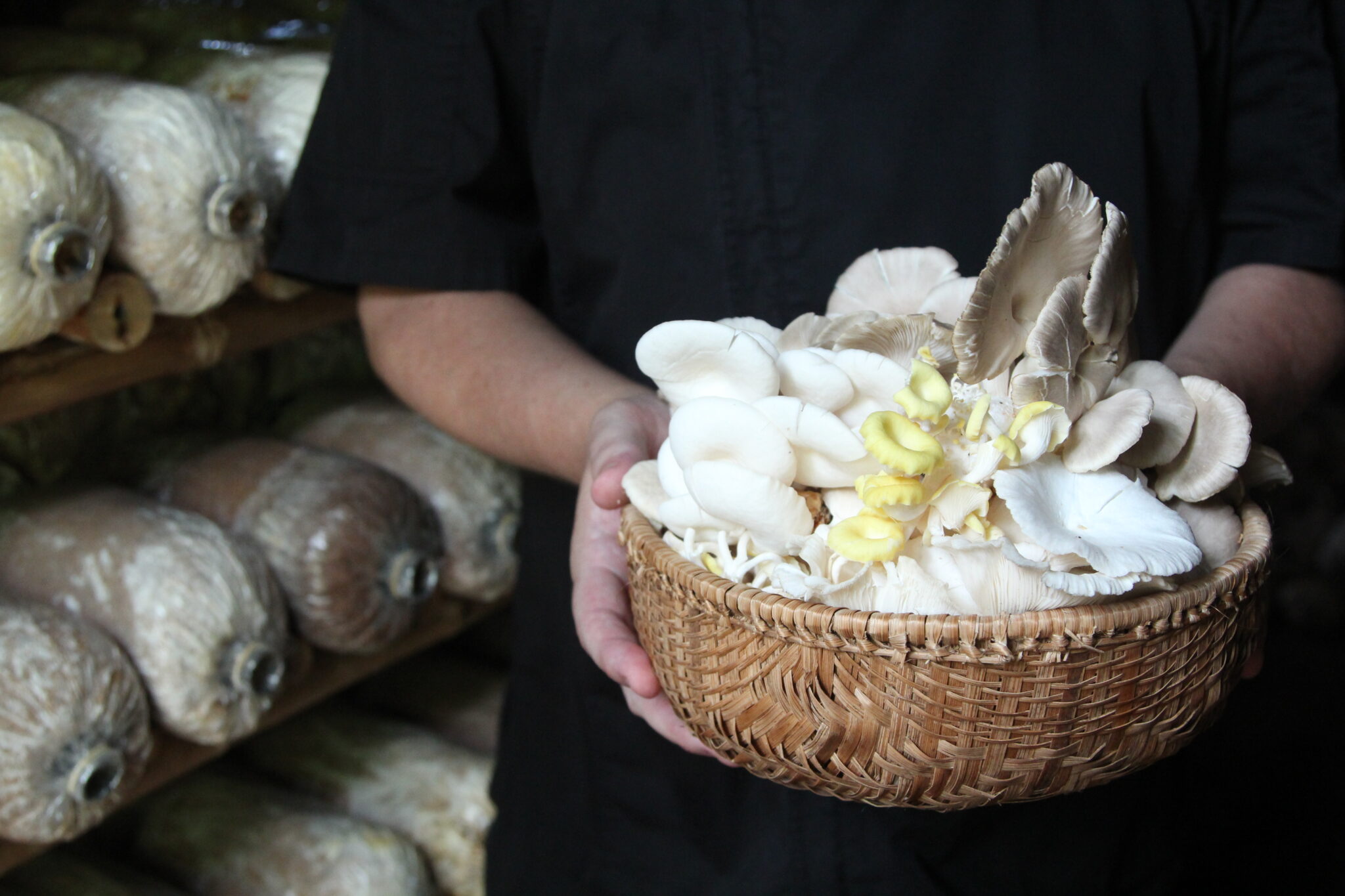 May 10th, 2023 – Organic Mushroom Menu Highlights Summer Dining Delights 
In a world where the pace of life seems to be constantly accelerating, taking care of our health has become more important than ever. At Six Senses Con Dao, we understand the significance of organic dining in promoting overall well-being. Thus, we take great pride in growing our own mushrooms, which are meticulously handpicked in our sustainable 1500sqm garden. Our garden mushrooms are not only low in calories but also packed with vitamins that give your immune system the boost it needs. This summer, prepare yourself to awaken your taste buds as we present the exquisite flavors of our special menu: Summer Garden Mushroom Delights.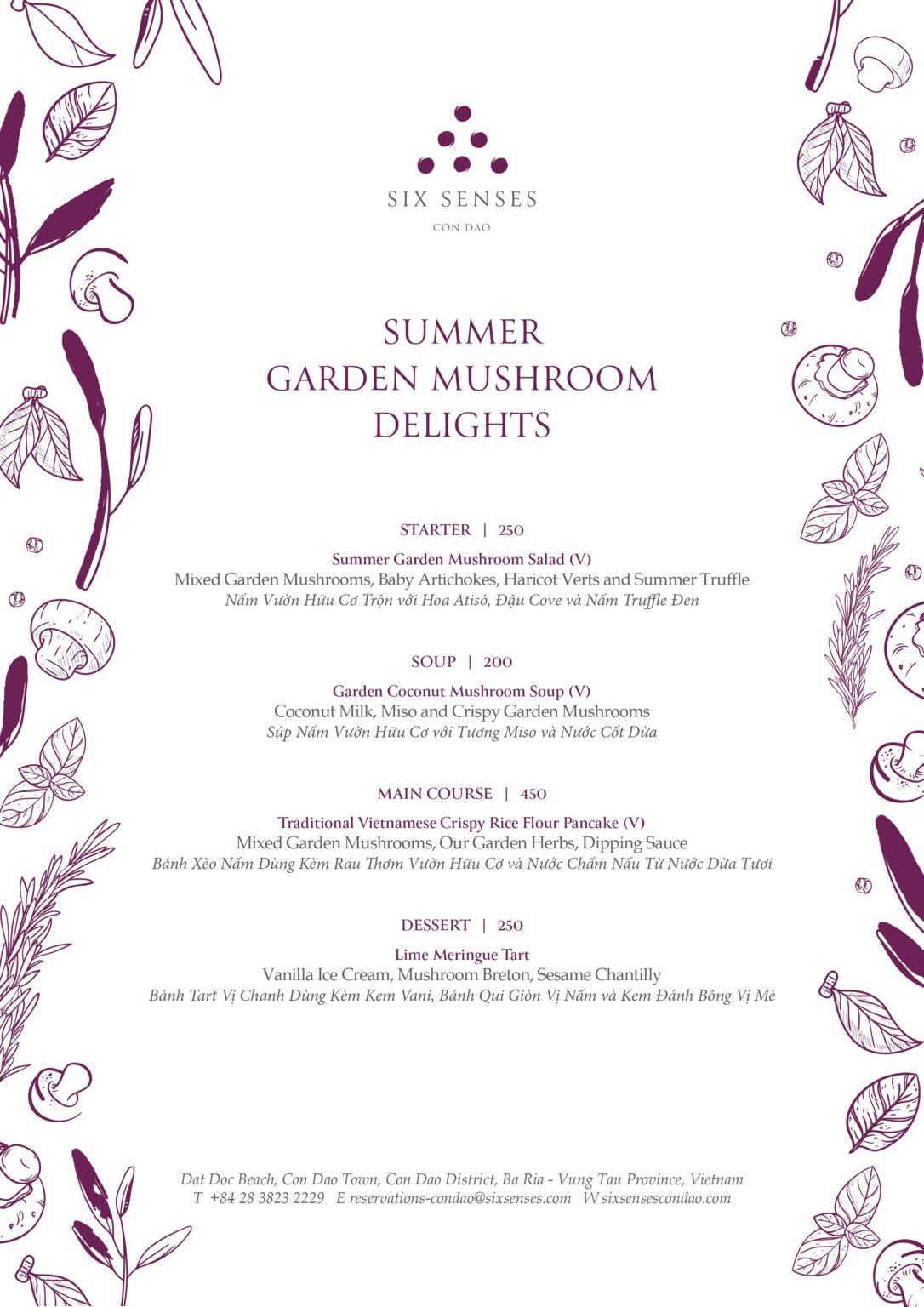 Expertly crafted with utmost care and dedication, our Summer Garden Mushroom Delights menu beautifully showcases the diverse and enticing flavors of our home-grown mushrooms and local ingredients. From vegan to non-vegan palates, our menu is thoughtfully crafted to cater to all, ensuring that every bite is a celebration of nature's abundant goodness and a testament to our commitment to your well-being.
At Six Senses Con Dao, your well-being is always our top priority. By incorporating our home-grown mushrooms into our summer menu, we ensure that every dish is not only a delight for your taste buds but also a nourishing support for your health. These mushrooms are carefully nurtured in an environment that promotes sustainability and the use of organic practices. From the moment they are harvested to the time they reach your plate, we prioritize freshness and quality, ensuring that you receive the very best nature has to offer.
Before you embark on this unparallel dining experience, we have a special suggestion for you. Why not take a tour of our sustainable garden and visit our Mushroom Hut to gain a deeper understanding of where your food comes from? Here, you can witness firsthand the cultivation of fresh and organic mushrooms, as well as other local ingredients grown right here at the resort. It's a unique opportunity to connect with nature, appreciate the care and dedication that goes into each ingredient, and enhance your culinary journey with a profound sense of appreciation.