Let's
Get Cracking at Six Senses Con Dao Releases First Green Sea Turtles of 2023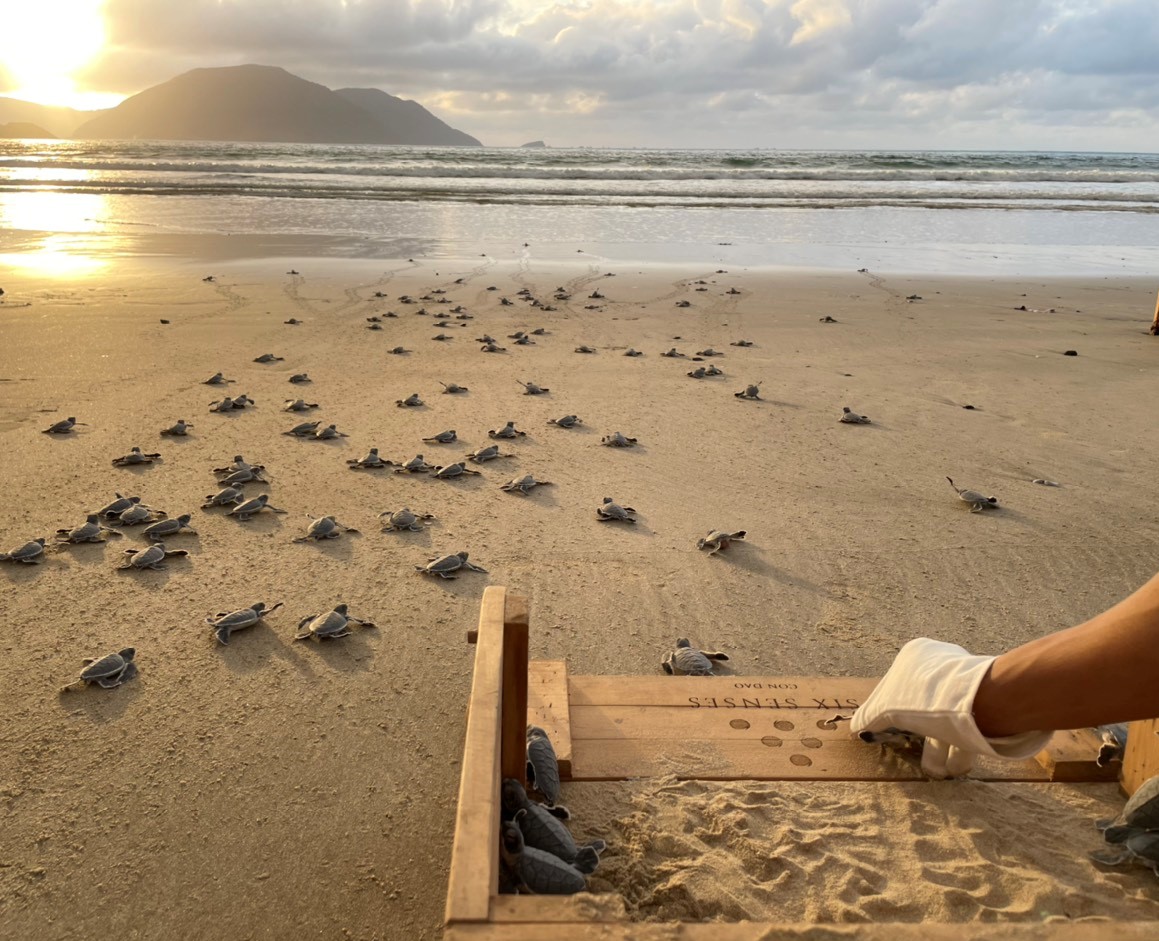 May 25th, 2023 –  Six Senses Con Dao's "Let's Get Cracking" endangered Green Sea Turtle conservation program saw the first turtles released for the 2023 season on the 20th and 21st of May.
Did you know that Green Sea Turtles are an endangered species? It's unfortunate that these gentle creatures are struggling to survive due to various human activities. Thankfully, there are organizations working hard to protect them, one of which is the Let's Get Cracking Turtle Incubation center at Six Senses Con Dao. In 2022, the center released a record 6,929 Green Sea Turtles, and this year, it's hoped we will see even better numbers. On the weekend of the 20th and 21st of May we saw the first turtles of 2023 released from the resort's beach. 
Since 1991, due to efforts of the Con Dao National Park Authority Con Dao has become the leading location for turtle conservation in Southeast Asia (as reported by Tuoi Tre newspaper – Vietnamese language), and the Let's Get Cracking incubation center at Six Senses Con Dao is an innovative partnership that has helped to increase the effectiveness of these efforts. The center protects turtle eggs from numerous natural risks such as flooding, predators, and poachers. Further optimization of incubation conditions based on careful scientific observation and improvement successful hatching rates at the center have reached around 90%. This is around three times higher than what occurs naturally. In the last five years, Let's Get Cracking has released more than 19,000 baby turtles. It's no wonder that it's fast becoming a tourist attraction for many guests at the resort.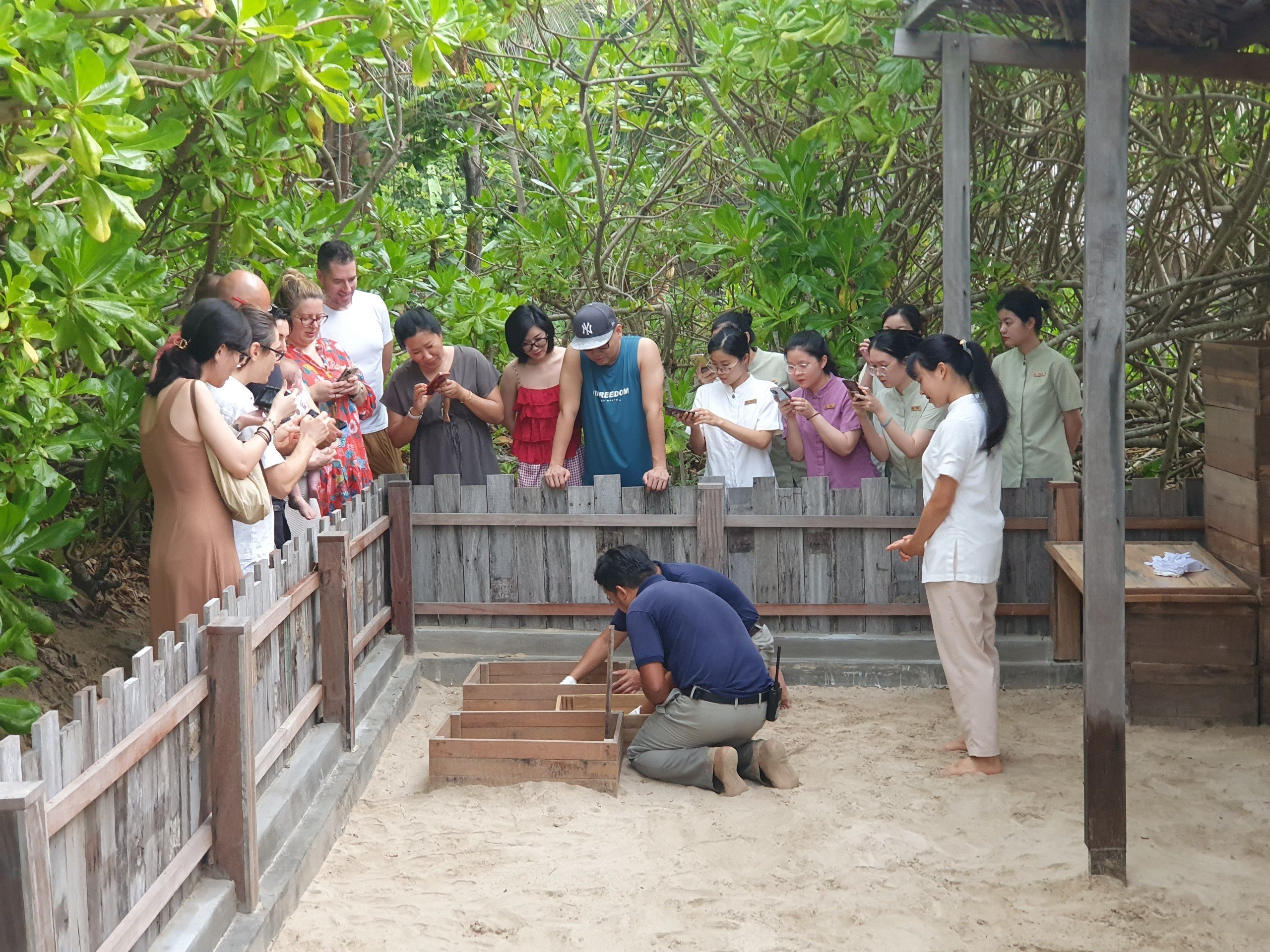 Guests staying at Six Senses Con Dao are welcome to witness the release of turtles when they hatch. Imagine the incredible experience of seeing cute, baby turtles making their way across the beach and into the waters for the first time. This is indeed a remarkable moment, and guests lucky enough to witness it say it's a life-long memory. It's an opportunity to contribute to turtle conservation while enjoying a luxurious stay at this ocean front paradise. 
Currently, two more clutches of 170 eggs are in incubation at the Let's Get Cracking center. They were laid on the 14th and 15th of April, respectively, with an estimated hatch date in Mid-June. It's expected that the turtle hatching season will continue from May to December. It's fantastic to know that the Let's Get Cracking center is actively working hard to help these creatures have a fighting chance.  
Protecting Green Sea Turtles is essential for maintaining a healthy ecosystem. Six Senses Con Dao's "Let's Get Cracking" Turtle Incubation Center is doing an excellent job in helping this endangered species by providing a safe spot for turtle eggs to hatch. The record-breaking number of turtles released last year and the predicted number this year shows the significant contributions this center is making. The best part is that guests can participate in turtle releases and add to this wonderful experience. If you're lucky on your next trip you too can get involved!