June sees Conservation Success Six Senses Con Dao's Let's Get Cracking Turtle Conservation Center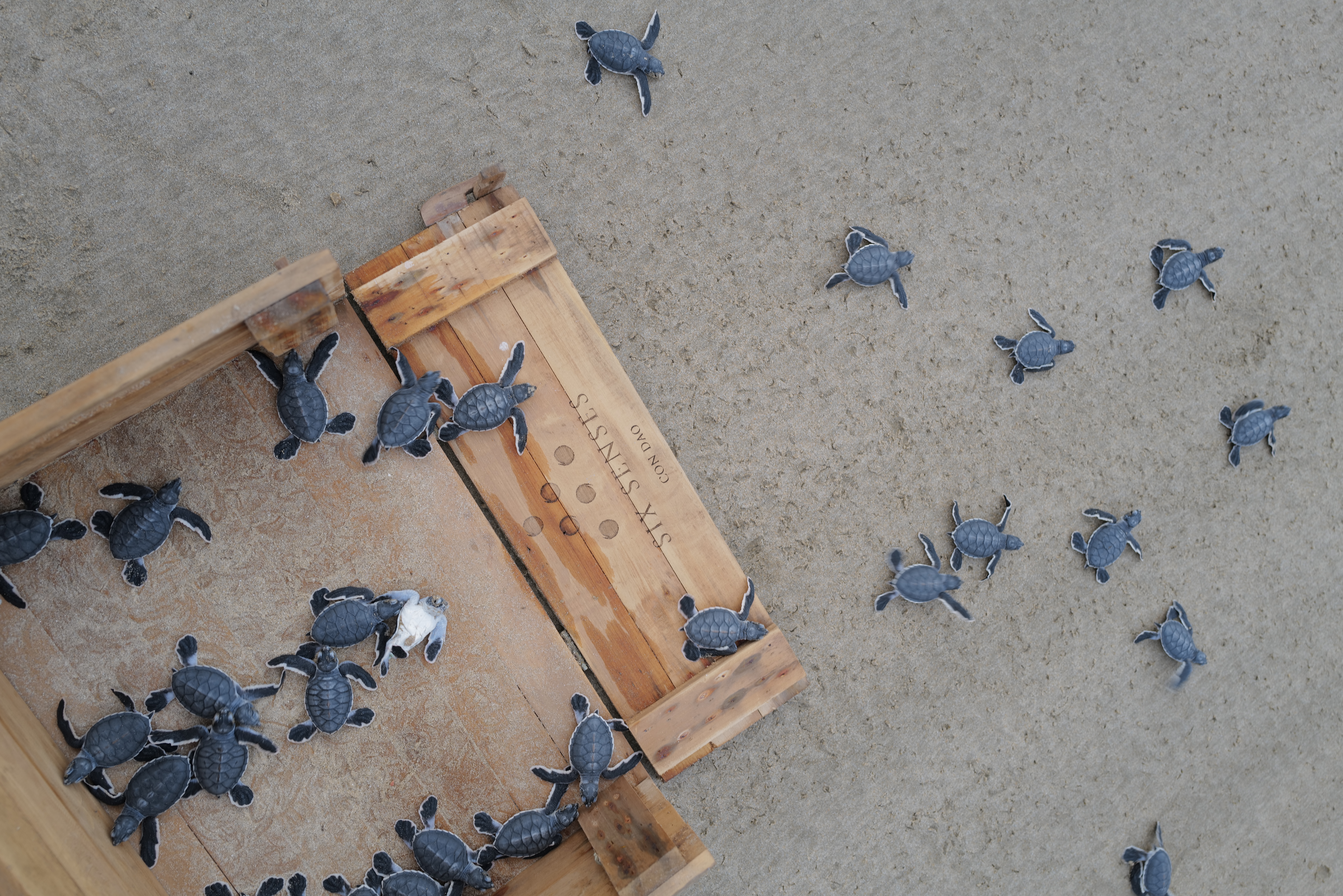 July 6th, 2023 –  Six Senses Con Dao's "Let's Get Cracking" endangered Green Sea Turtle conservation program had a fantastic month in June with 8 clutches released at an outstanding 95.64% success rate.
Six Senses Con Dao deeply believes in preserving the harmony between man and nature, fostering a deep connection with the vibrant life that surrounds us. One of the ways this is upheld is through the "Let's Get Cracking" turtle conservation center, dedicated to the preservation of the endangered majestic Green Sea Turtles. 
This program has seen great success in the 5 years since its inception with 20,648 baby green sea turtles being released to date. June 2023 saw further success with 571 baby turtles embarking on their maiden voyage into the pristine ocean directly from the resort's beach. Even more incredible, the successful hatching rate in June was a fantastic 95.64%. This is an incredible figure for sure as we aim to repeat or improve upon the successful hatching rates of 2021 and 2022 which saw rates around 90%. These figures are indeed fantastic, standing around double the naturally occurring rates. The success comes from our hosts carefully studying and monitoring incubation conditions throughout the day continually increasing the odds that every single egg survives. 
Our hosts and guests alike were able to share in the magic of these precious moments as 8 separate clutches completed their incubation under the careful 24/7 supervision of our hosts. Two clutches even saw every single hatchling – all 71 on the 10th of June and 68 on the 21st of June – successfully make their way to the sea. These perfect moments of nature's cycle were a testament to life's resilience and a reward for our conservation endeavors.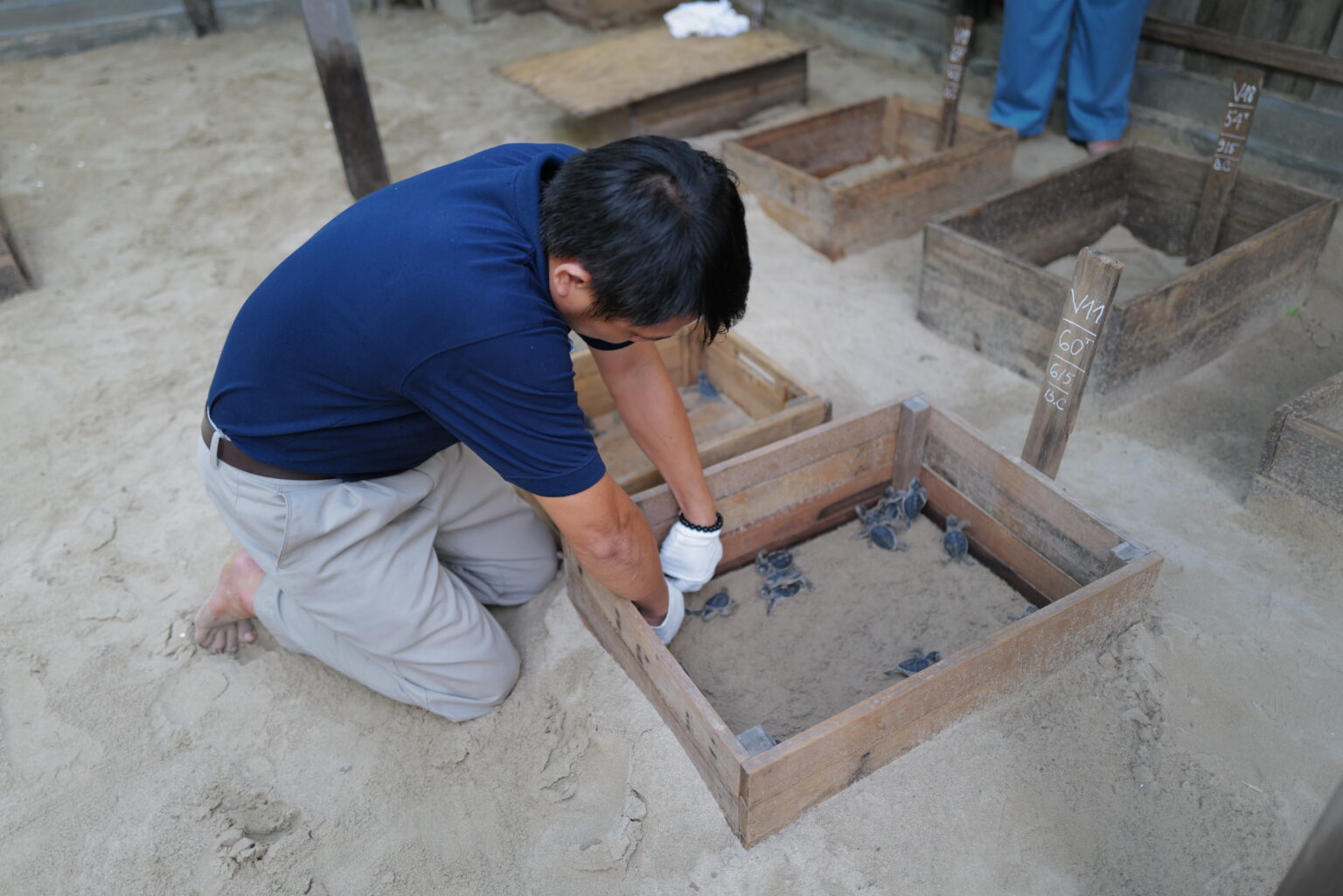 Recently, two mother turtles chose the serene beachfront of Six Senses Con Dao to lay their clutches of precious eggs (numbering 116 and 129 eggs laid on the 25th of June and 13th of July respectively). These, along with 882 eggs collected by the National Park Authority are now under our team's expert care in incubation and we're hoping for more incredibly successful hatching successes in the coming months. You can view our real time turtle conservation tracker here where we update releases daily.  
At Six Senses Con Dao, we encourage our guests to immerse themselves in our conservation efforts. Participation in these releases is a transformative experience many guests describe as a highlight of their stay. The sight of these vulnerable hatchlings making their first journey into the vast ocean is a poignant reminder of the delicate balance of life and our role in preserving it.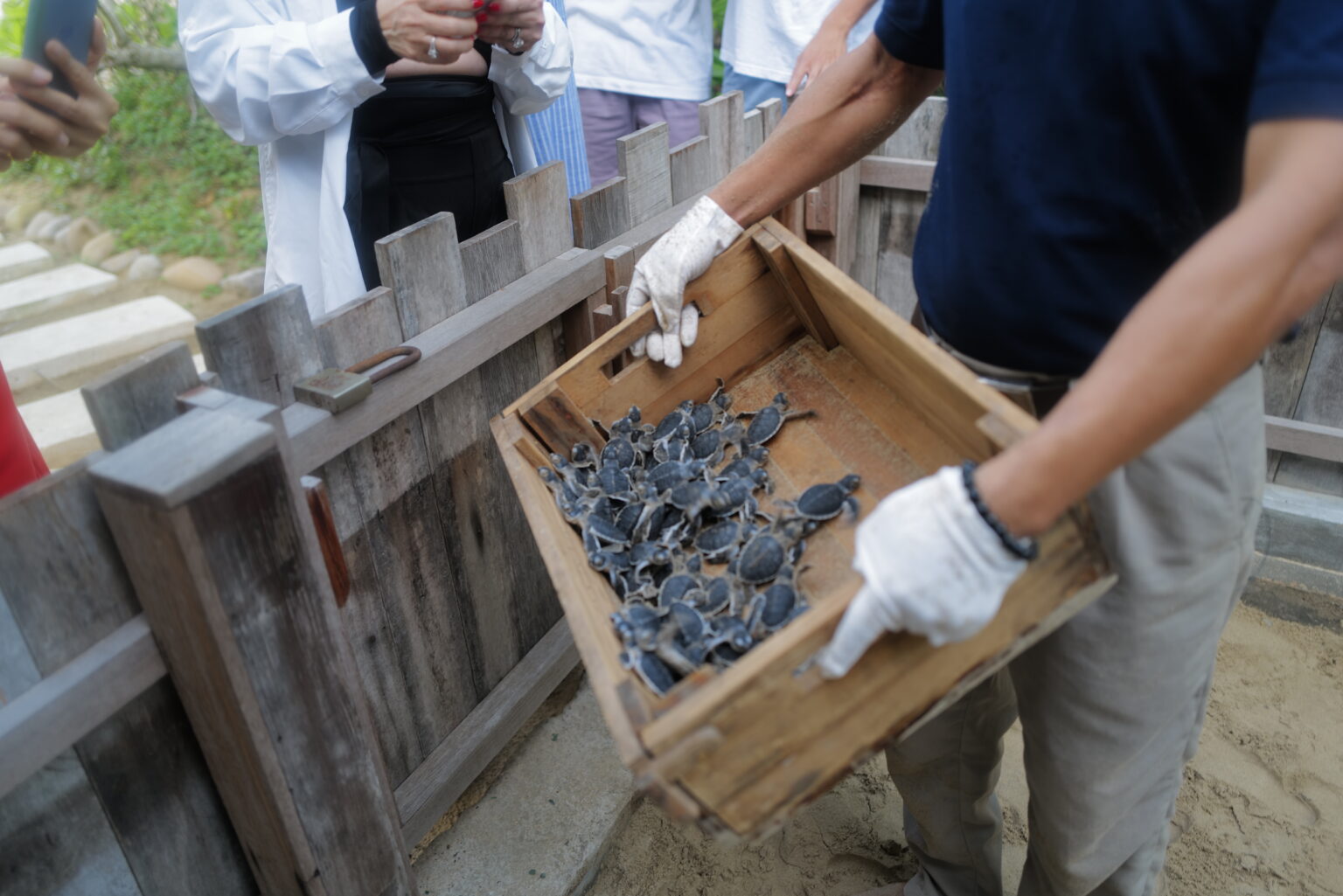 As we revel in these conservation successes, we are also eagerly looking forward to the continuing nesting season. The beaches of Con Dao will be a haven for laying turtles until November, promising a flurry of activity at our turtle conservation center until December, or perhaps even early January.
You can learn more about the Let's Get Cracking turtle conservation center on our FAQs page or track our conservation efforts center in real time on our Tracker page here.