Green Sea Turtles Lay First Eggs Of 2023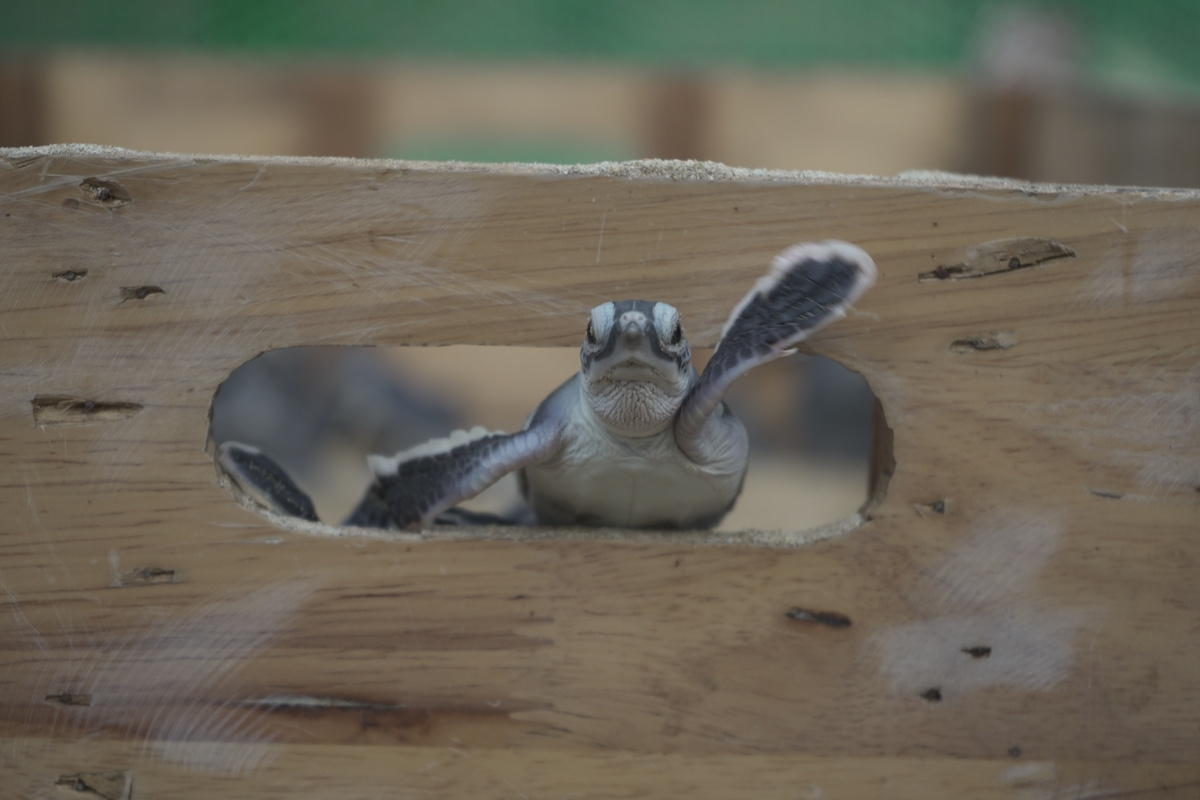 April 19th, 2023 – The first 114 endangered Green Sea Turtle eggs have arrived at Six Senses Con Dao.
Six Senses Con Dao is thrilled to announce the start of the new Green Sea Turtle conservation season, as 114 regular VVIP guests have recently checked into our 'Let's Get Cracking' incubation center. This week marked the arrival of the first Green Sea Turtle eggs of the season at the resort. A total of 114 eggs were laid on March 18th and are now mindfully in incubation, with an estimated hatching period of approximately 60 days.
If you would like to learn more about our Green Sea Turtle conservation efforts or witness the season's first hatchlings to the world, please feel free to contact our reservations team at your convenience.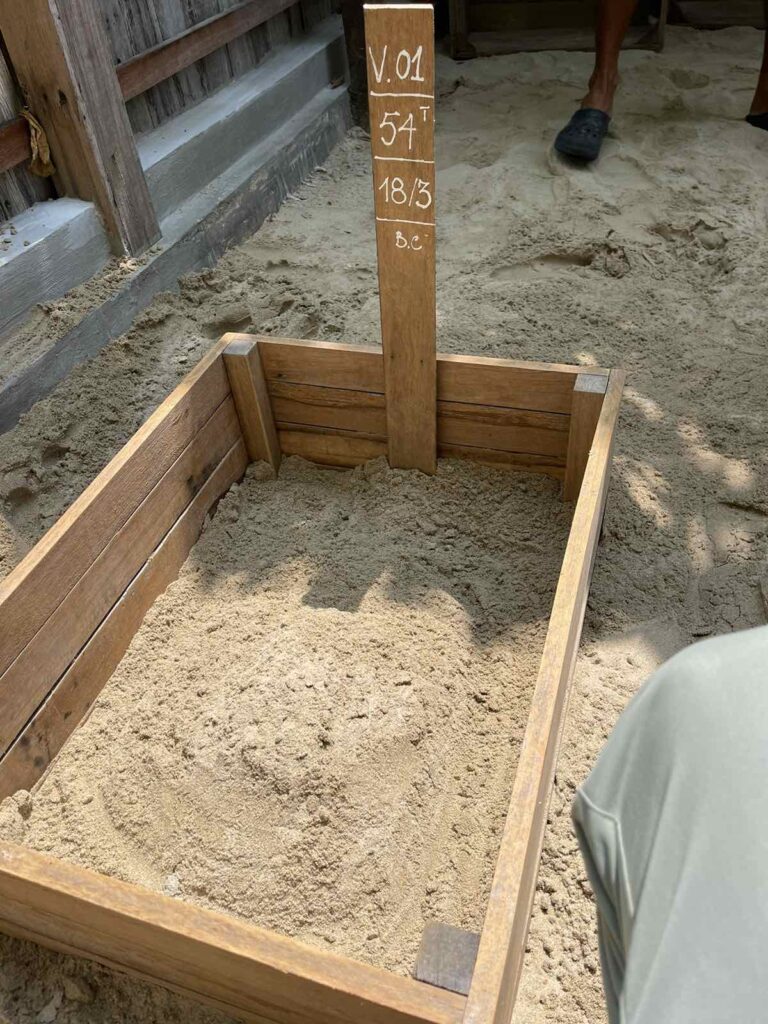 Through a partnership with the Con Dao National Parks, Six Senses Con Dao is proud to participate in a program aimed at creating a safe and optimal incubation environment for endangered Green Sea Turtles. In the coming months, the resort will continue to host many more clutches of turtle eggs, with the goal of elevating recent conservation efforts to new heights in 2023.
Our recent conservation efforts have yielded impressive results, with hatch and successful release rates consistently hovering around 90% over the past two years. We are thrilled to have successfully released a record-breaking 6,929 turtles into the resort's turquoise waters in 2022.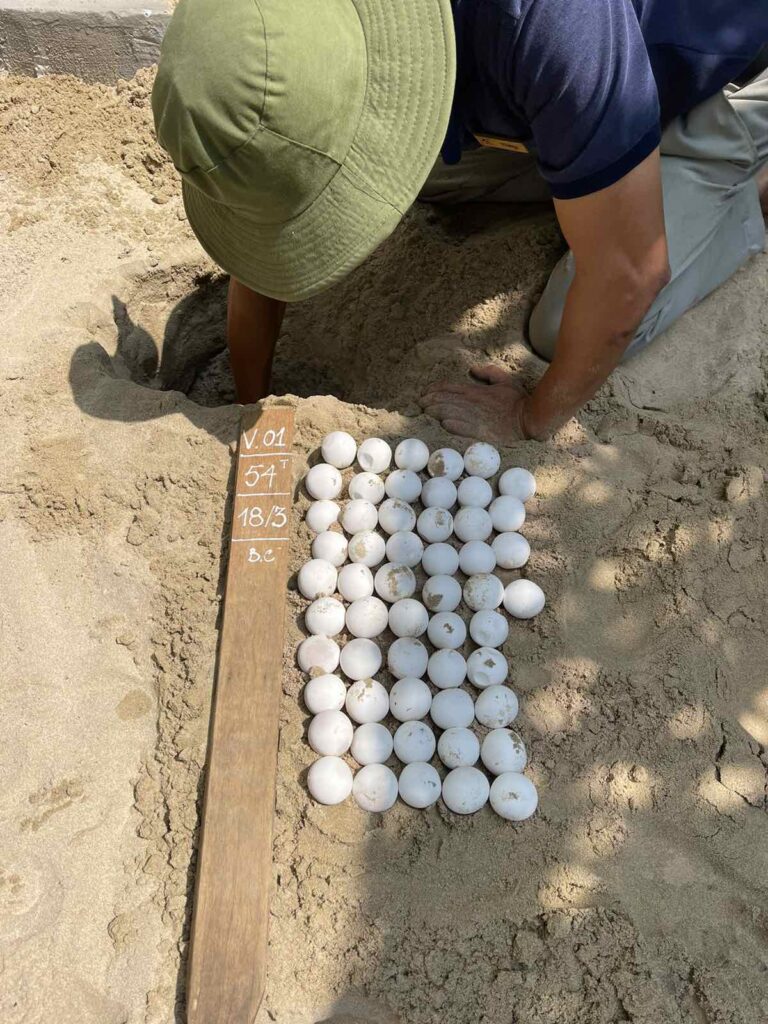 As part of Six Senses Con Dao's broad sustainability mission, we are committed to incorporating sustainable practices across all areas of our operations. Some examples of our sustainability initiatives include, but are not limited to:
• An extensive on-site organic garden is implemented at the resort, with over 30 different types of plants, including fruits, vegetables, and herbs. A closed-loop system is maintained, in which organic food scraps are repurposed as valuable compost and used to enrich the garden's nutrient-rich soil. Moreover, an on-site greywater treatment system has also been installed, enabling the treatment and reuse of greywater for landscape irrigation.
• An on-site FDA approved water treatment plant is used to produce all still and sparkling mineral drinking water, which is then contained in reusable glass bottles, thereby eliminating 10,000 plastic bottles every month from landfill.
• Recycled glass bottles have been used to re-tile resort pathways, swimming pools, and back-of-house areas. In 2021, over 300 wine bottles were repurposed to create long-lasting and beautiful Terrazzo flooring, effectively reducing glass waste.