Endangered Sea Turtles Choose Six Senses Con Dao to Lay Eggs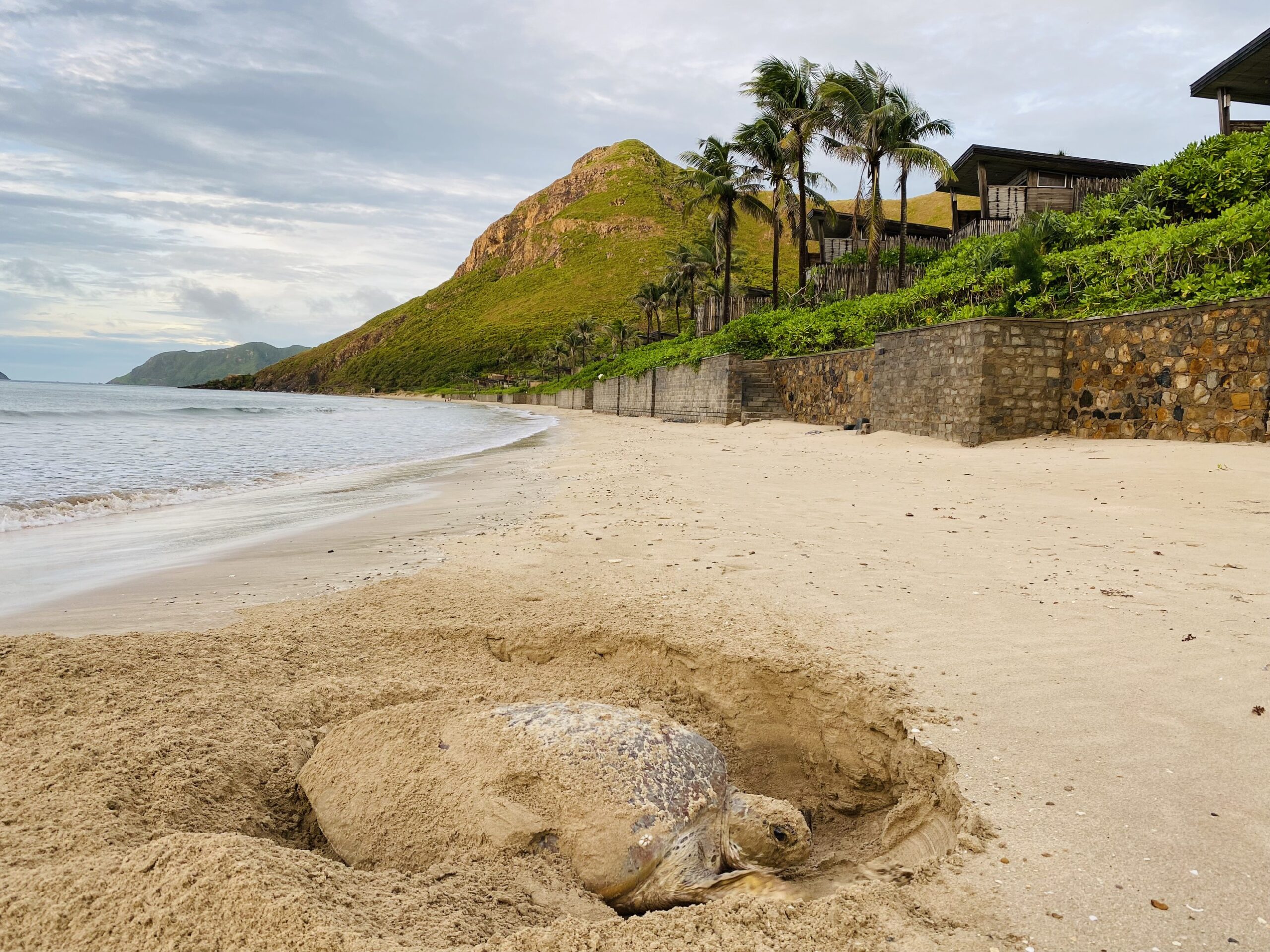 July 27th, 2023 – Six Senses Con Dao has recently been chosen as the perfect location for endangered green sea turtle mothers to lay their eggs. These eggs are now in incubation at the resort's "Lets Get Cracking" center.
Six Senses Con Dao's private beach continues to be a preferred nesting ground for endangered green sea turtles. Despite their tendency to choose secluded beaches away from human activity, these majestic creatures have been laying their eggs at the resort beach in recent weeks, highlighting the pristine nature of the Resort's beach and surrounding National Park protected environment. 
Over the past month, several mother green sea turtles have chosen Six Senses Con Dao's resort beach as their nesting site. On the 25th of June, one mother laid 116 eggs in front of Villa 307 at the resort beaches Southern end, followed by another mother on the 13th of July who laid 129 eggs right in front of By The Beach Restaurant and the main swimming pool and experiences center. Most recently, on the morning of the 22nd of July, another mother laid 100 eggs on the beach in front of Villa 111. These clutches of eggs are expected to hatch between late August and the end of September, hopefully resulting in over 300 baby green sea turtles making their way into the sea directly from the resort beach.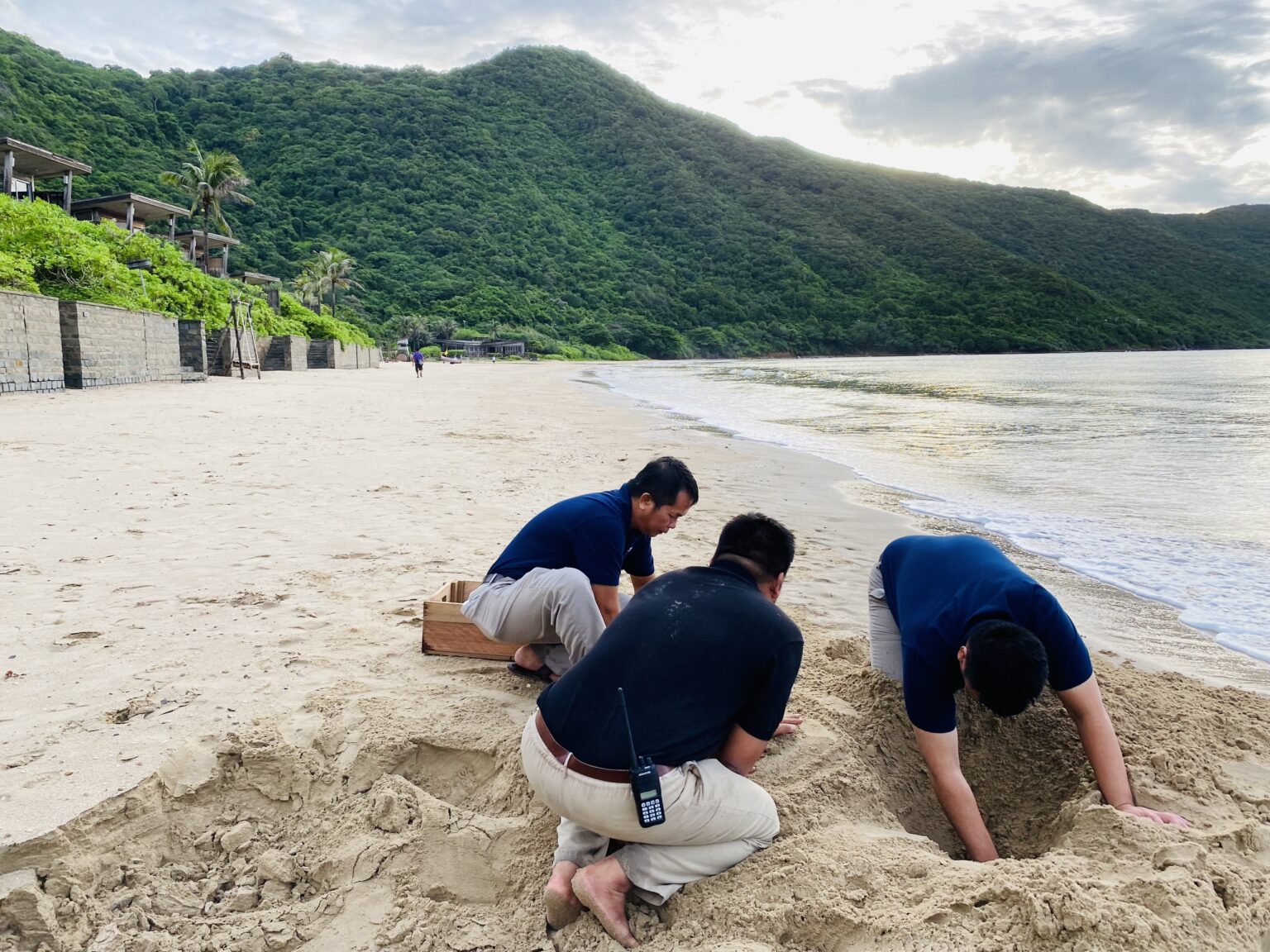 To ensure the protection and survival of these delicate eggs, Six Senses Con Dao operates the "Let's Get Cracking" incubation center. This facility has witnessed an impressive 90% successful hatch rate for eggs laid both on the resort beach and throughout the Con Dao archipelago. Our hosts have achieved this level of success – around double the natural hatching rate – due to their careful observation and learnings to provide the perfect incubation conditions for green sea turtle eggs. Guests are invited to participate in the ethical release of baby sea turtles at the completion of their incubation period. Witnessing these incredible creatures first dash across the sandy beach into the waiting waves is often described as a life-long memory.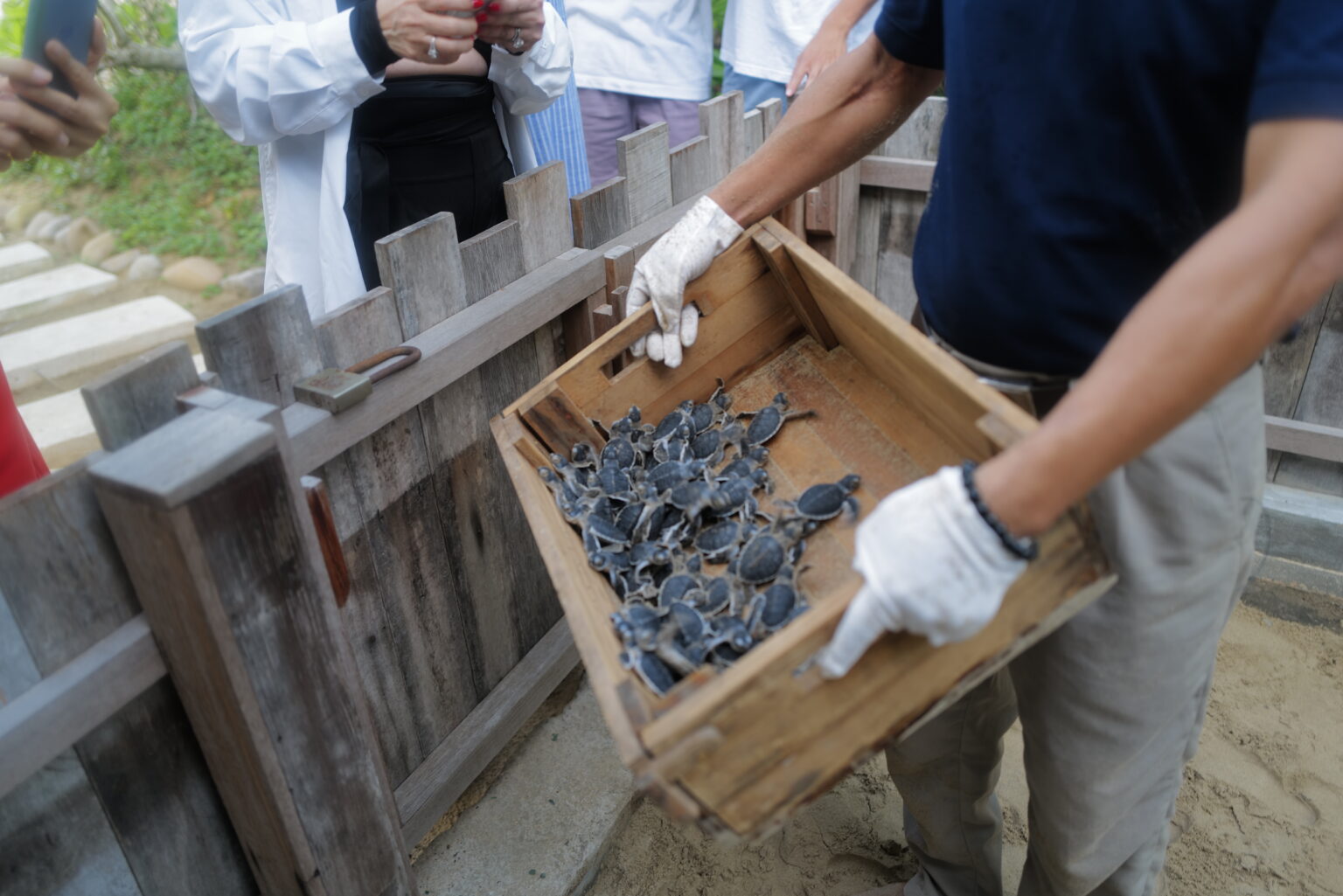 Currently, there are 986 eggs in incubation at the "Let's Get Cracking" center including those laid at the resort's beach and those laid on beaches across the Con Dao archipelago. Under a partnership with the local National Park Authority eggs are transferred to the resort's care to maximize the chances of survival. In 2023 alone, 1,430 baby turtles have been released from the resort's beach, contributing to a total of 20,860 turtles released since the inception of the program in 2018. The resort provides a real-time release tracker on their website, allowing visitors and conservation enthusiasts to stay updated on the progress and impact of their efforts. You can view the current incubation and release status for 2023 at Let's Get Cracking Tracker. Typically, eggs will hatch between 50-60 days after they are laid.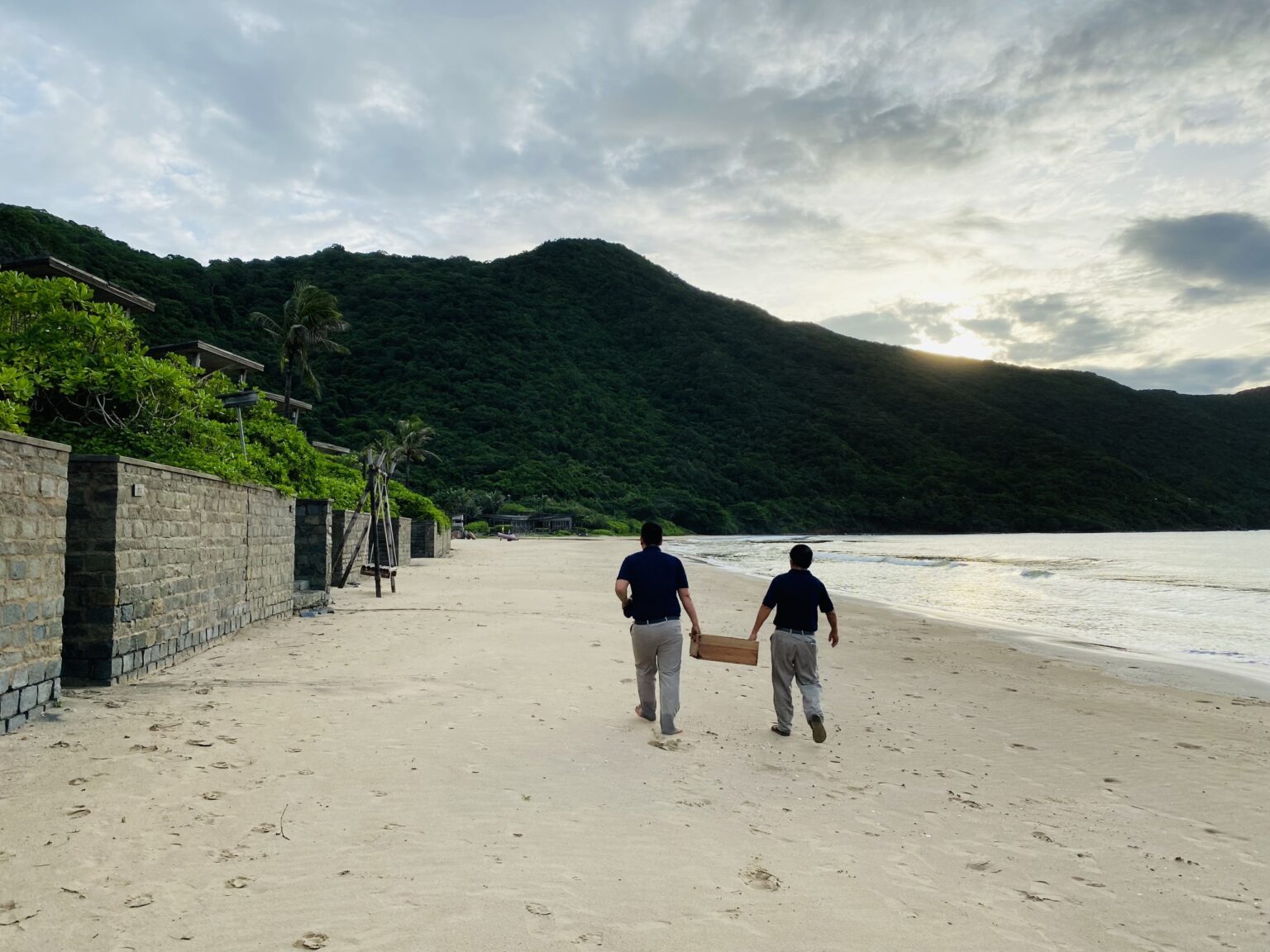 Six Senses Con Dao's resort beach has become a haven for mother green sea turtles seeking a safe place to lay their eggs and a safe incubation process achieving remarkable success rates. The resort's unique location surrounded by land and marine National Parks and the resort's sustainable design and construction continue to provide an incredible harmony between nature and the business operations. The success of the "Let's Get Cracking" incubation center and continued successes in the conservation of the local green sea turtle populations continues to be a source of pride for our hosts and a remarkable experience for guests while having a positive impact on our environment for generations to come.