Elephant Mountain Hiking Elevates Six Senses Con Dao Experiences to New Heights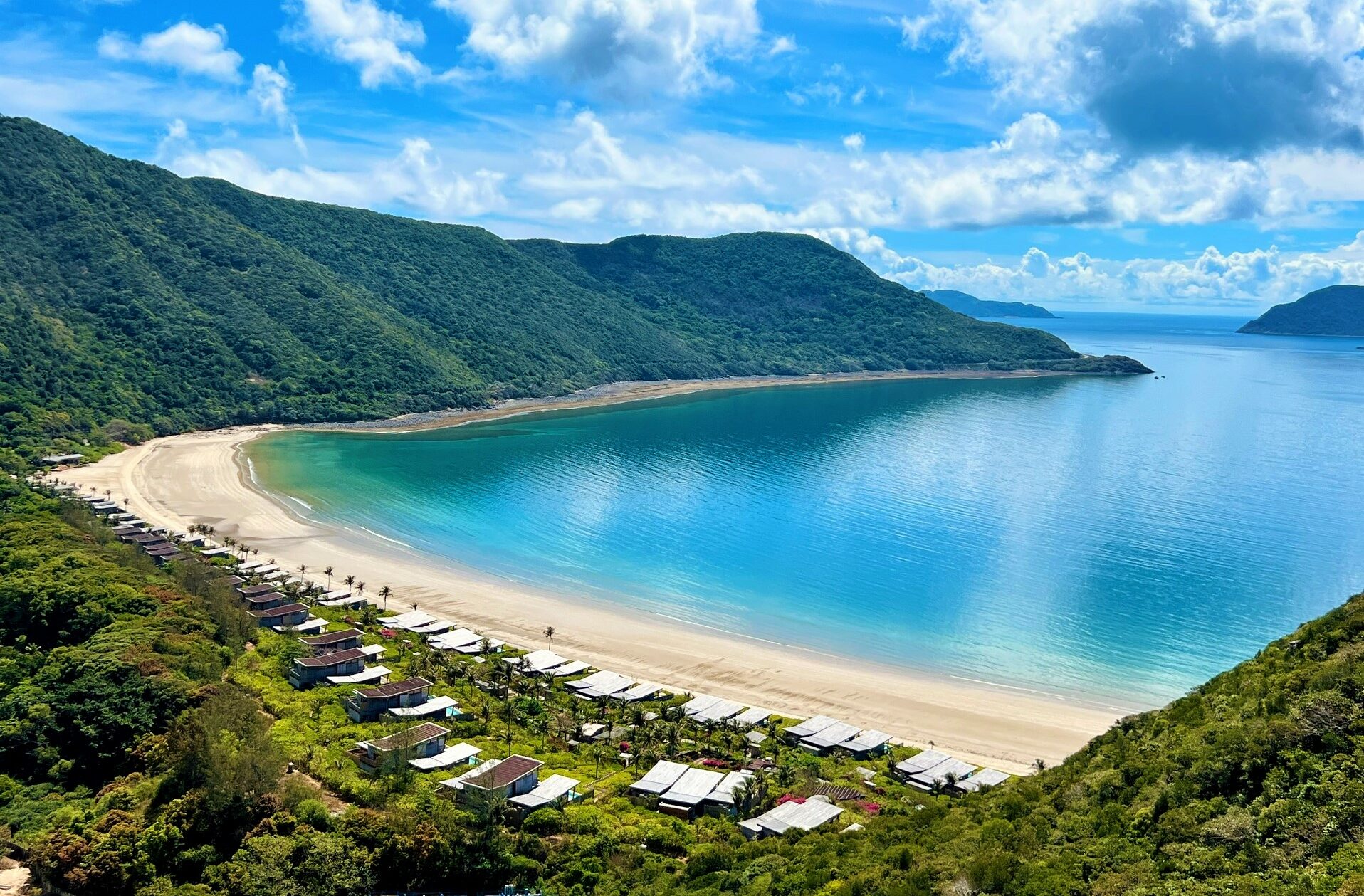 May 6th, 2023 – Elephant Mountain Hiking Elevates Six Senses Con Dao Experiences to New Heights
Surrounded by protected National and Marine Parks the natural beauty of Six Senses Con Dao is unmissable. If you've been lucky enough to visit us before you're well aware just how magical the setting is. Perhaps you've even experienced on one our Hit the High Spots or Up & Over Con Dao Hikes. The newly accessible Elephant Mountain hiking experience adds a new level of physical challenge to any level of hiker but the rewards as you come over the Elephant's shoulders and capture sweeping views of Six Senses Con Dao and the stunning surrounding oceans and islands the effort is fully worthwhile.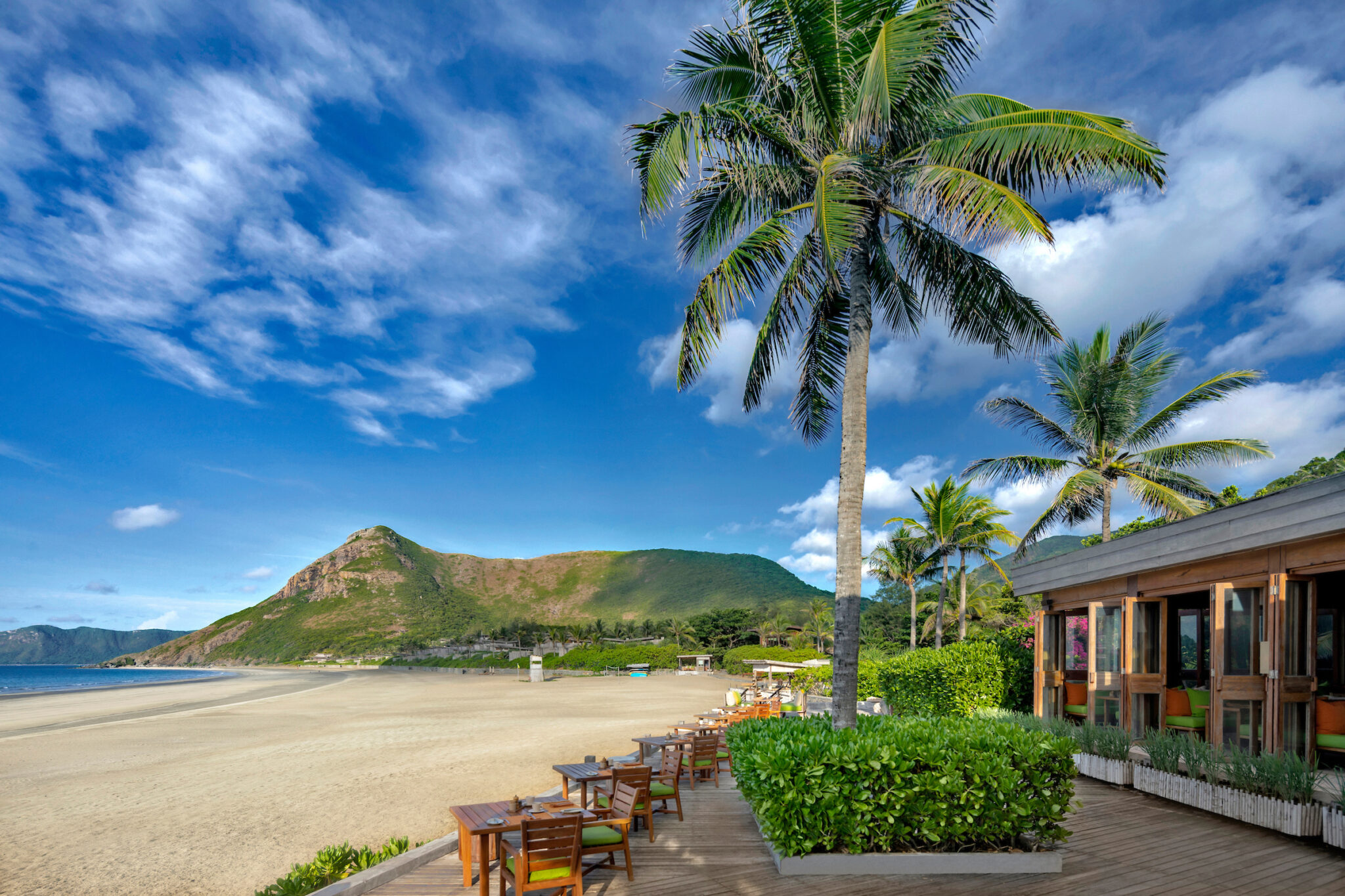 What is Elephant Mountain?
One of the key natural features of our private bay is Elephant Mountain which abruptly rises from the sea at the Southern end of the resort's private beach. As you can see in the above photo the mountain has a remarkable likeness to a big friendly Elephant, quietly keeping watch over our beautiful bay day and night. The ridge formed by the Elephant's trunk separates Hideaway Beach from the rest of the world. Although visible at any time, the best way to observe and appreciate the naming of Elephant Mountain is from the comfort of By The Beach Restaurant as moon rises after a magical warm sunset. The shadows of the moonlight bring out the Elephant's outline, head, eyes and body perfectly.
Why wasn't this incredible hiking experience available previously?
Given the prominence of Elephant Mountain you'd think this hike would have been available since the resort's opening but there's multiple good reasons that it hasn't been possible until now. Most importantly the terrain is very tough, shifty rocks, steep slopes and the remoteness of the settings meant that it simply wasn't possible to get up and down Elephant Mountain safely. Newly constructed hand rails and rope help but be warned, this hike is still not for the faint hearted. We recommended completing the House Hike with us first to make sure you're comfortable and fit enough to make it up and down. Also due to these challenges it wasn't permitted for the public or guests to go up Elephant Mountain. Thanks to the local government for allowing us to access this incredible peak!
Other Must Try Adventure Experiences at Six Senses Con Dao
Once you've conquered the challenge of Elephant Mountain Hiking you can continue to challenge yourself in the incredible natural surrounds of Six Senses Con Dao. Other must try Adventure Experiences include :