#DanceMagenta - Global Wellness Day Celebrated at Six Senses Con Dao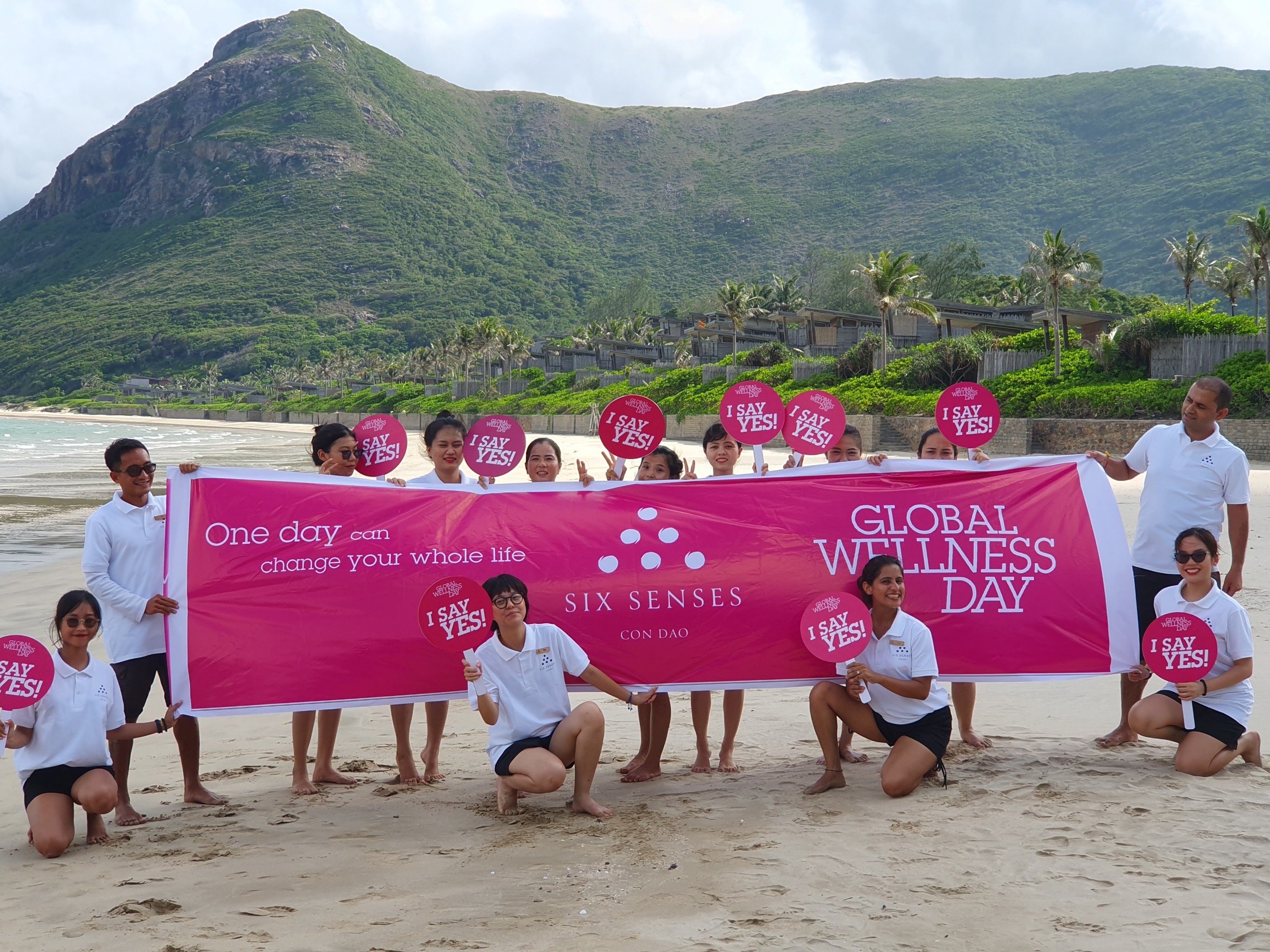 June 10th, 2023 –  Six Senses Con Dao'celebrated Global Wellness Day 2023 in many ways with the theme #DanceMagenta
Wellness is a fundamental part of the Six Senses experience meaning Global Wellness Day is a much anticipated celebration at Six Senses resorts worldwide. At Con Dao we're no different! Following the 2023 Global Wellness Day theme of #DanceMagenta a host of activities including Aqua Zumba, Hiking and Detox Drink Making Classes. Guests were welcomed to join each of the activities on June 10th helping to highlight this fantastic concept and adopting the overarching motto that "One day can change your whole life!"
Six Senses hosts also participated in some fun dance activities you can view in the clip below, bringing some fun to our working days and helping to reinforce the Global Wellness Day message. 
Founded in 2012 by Belkin Aksoy, Global Wellness Day helps share Aksoy's passion to live well. The day is now celebrated in more than 130 countries on the second Saturday of every June. 
The main aims of the day are:
To recognize the value of our lives
To pause and think, even if for just one day of the year
To be free from the stress of everyday city life and bad habits
To make peace with ourselves
To raise awareness about living well and increase motivation, not just for today, but for the remaining 364 days of the year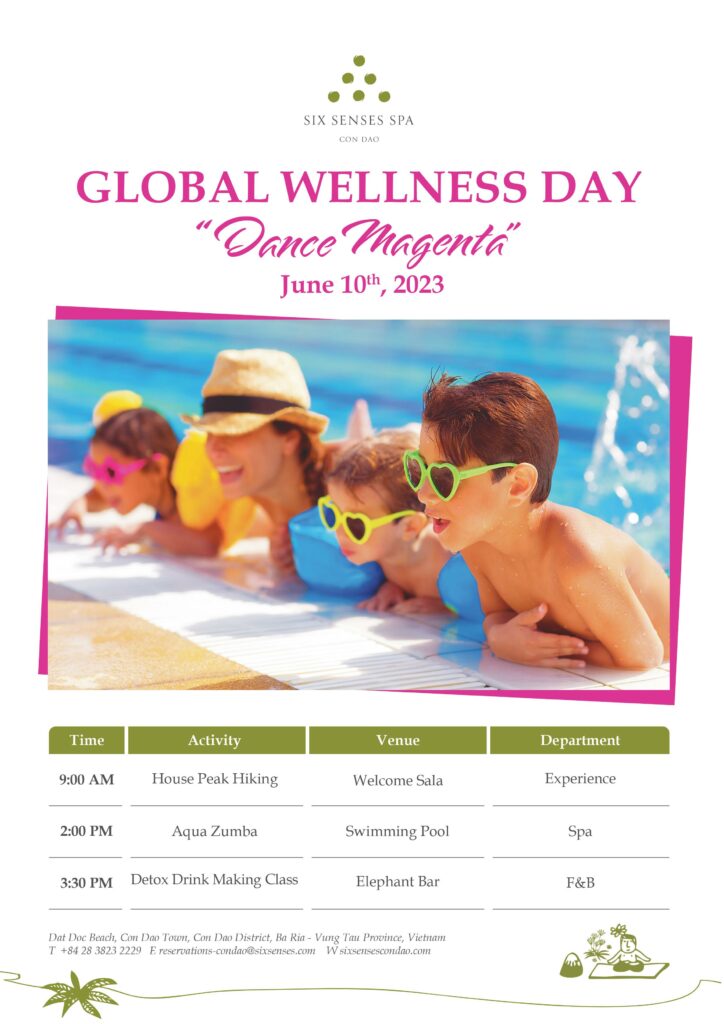 Whilst every day is a Wellness Day at Six Senses Con Dao we're thankful to be part of the positive worldwide movement that Global Wellness Day has become. Thanks to our guests and hosts for joining in the activities of the day and embracing the #DanceMagenta theme with us. We will see you all again in 2024!